Kristen Stewart cut a lonely figure on the red carpet at the Toronto Film Festival, for the opening night premiere, which was her film On The Road.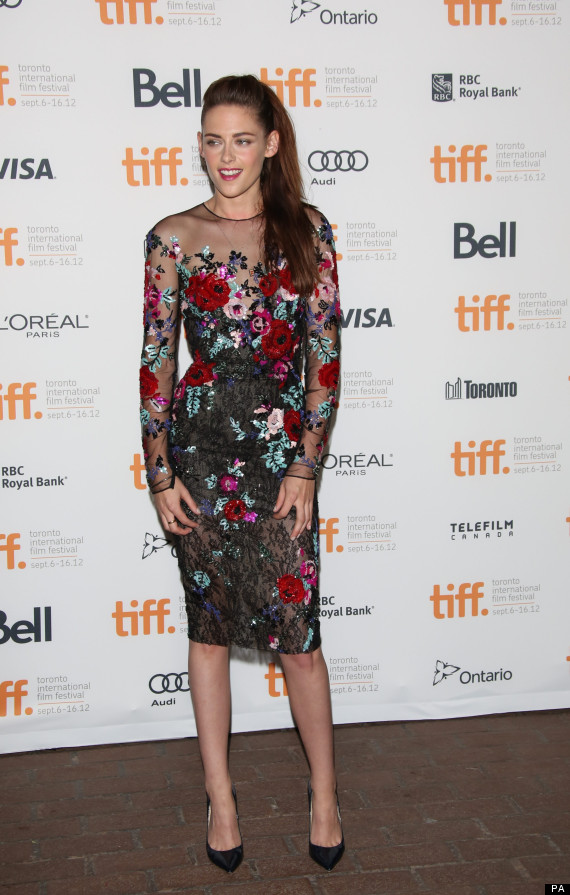 Kristen Stewart cut a noticeably slim figure on the red carpet for On The Road in Toronto
It was her first public appearance since she was engulfed in a cheating scandal with her Snow White and the Huntsman director, Rupert Sanders, which is thought to have caused her split from Twilight co-star Robert Pattinson.
The actress posed for photos, spoke to television crews and signed autographs. When asked how she was coping, she replied, "I'm doing fine."
Stewart stars in the big screen adaptation of the Jack Kerouac novel, along with co-stars Sam Riley and Garrett Hedlund, who were with her on the red carpet.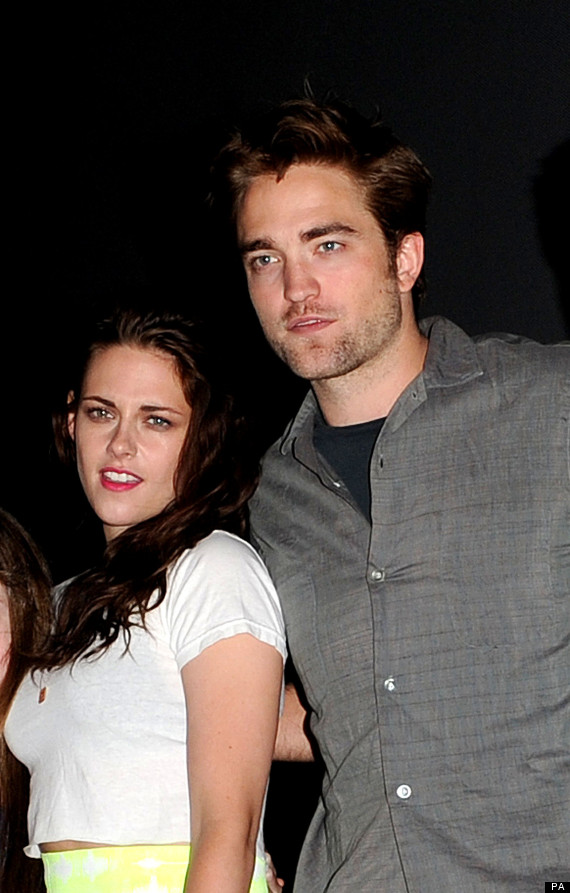 Back when life was simple... only two short months ago
The star looked pretty and groomed, but was noticeably slim in a floral Zuhair Murad dress, with her hair in a thick ponytail.
Meanwhile, back in Los Angeles, Robert Pattinson turned out at the VMA Awards, to debut the last ever trailer for a Twilight film - Breaking Dawn Part 2, which is in cinemas next month. Pattinson shared the stage with several of his castmates.