Avid followers of Imogen Thomas' Twitter feed got a rare treat today.
Instead of being informed about how she had dreamt she'd eaten half a cheese sandwich or that a bird had pooped on her (LOLZ), she treated fans to a glimpse of her ever-growing baby bump.
The former Big Brother star showed off her naked pregnant belly as she posed in a bikini for a Twitter picture.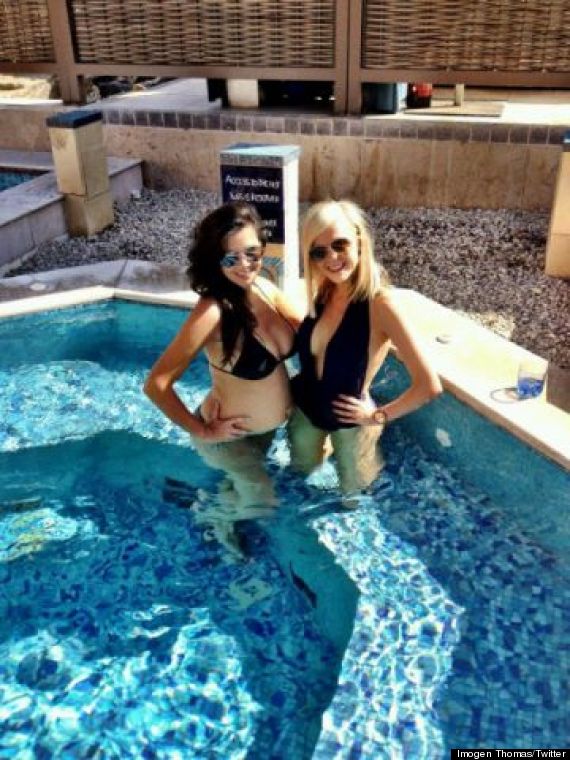 "Moi and @missrachaelc @pennyhillpark today :-)"
If you haven't been keeping up to date with Imogen's (very high brow) feed, you won't know that she really struggled to find a bikini that fitted her new body, as earlier in the day, she tweeted that none of her collection of 60, yes SIXTY, fitted her anymore.
"I have over 60 bikinis and not one fits! So gutted. Where can I get bikinis from this time of year? X," she wrote.
Well, you weren't expecting her to wear a one piece were you?
> IN PICS: PREGNANT CELEBS
> WATCH: CATCH UP ON ALL TODAY'S CELEB GOSS