You'd think that being an Olympian would be enough, wouldn't you?
But not for this young man. We're afraid we don't know his name* - but the athlete who photobombed the Prime Minister at the end of the Olympic parade is a gold medal winner in our hearts: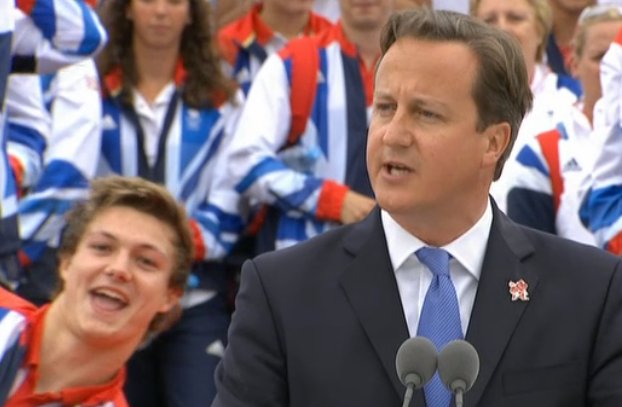 In fact, he's practically up to 'celebrity photobombing' standards...
*Update: Since publishing this story, we've learned that the photobomber in question is swimmer Leuan Lloyd. Bravo, that chap!