Two unhappy people formed the backbone to this tale of forbidden love - but how believable was it?
Julie (Helen McCrory) was a hotel events manager, unhappily married but getting on with it in a crisp suit. Age 40+.
Aaron (Callum Turner) was a miserable, drunken guest, disenfranchised from his parents, who then got a job working at the same hotel. Age 21.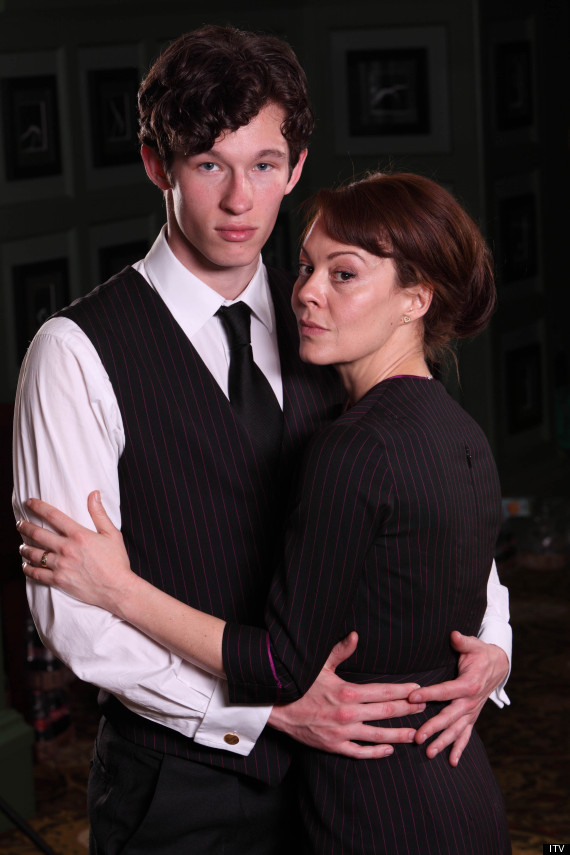 Callum Turner and Helen McRory in Leaving - was their love believable?
Now, I'm willing to believe that there are attractive but unhappy middle-aged women across the land drawn to the undoubted charms of a lanky lad with a gleam in his eye.
And I'm equally sure there are hormonal young men less interested in the nubile offerings of a "19-year-old from Gdansk" than the deeper charms of his sleek, slim, witty female boss.
But... there was no way in a million years that pedigree actress Helen McCrory was that woman. Her face oozes with intelligence, her whole USP is that she's sharp-eyed and bushy-tailed, whether she's giving Doctor Who the evil runaround or being directed by Martin Scorsese in Hugo. I found her more convincing as the Queen of the Venetians - a seductive vampire.
This drama found her cast in a strangely inconsistent role, an existentially reflective wife, who could nevertheless be brought to dewy-eyed soppiness by the sight of an unrolled carpet, a pleasing bouquet, the sight of one more meringue frock.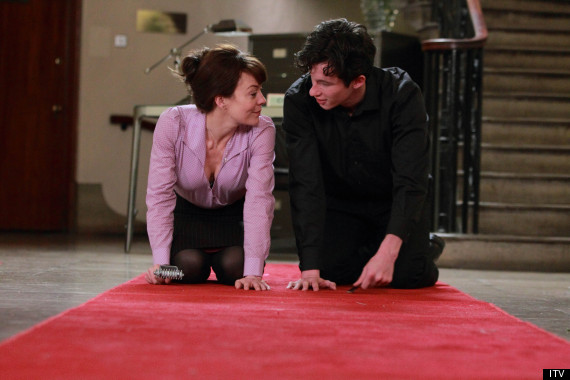 Love on the carpet - blossoming over the wedding bouquets and the champagne flutes
With her perfect figure and Alexis Colby suit, she strutted around in high heels giving orders and making sassy remarks, only to become a stuttering, nervous wreck in the face of her pretty average bully-boss. It was all a bit strange.
Meanwhile, Callum Turner who excellently played the initial sullen youth, slouching in a café, kicking a ball, generally antagonising the gentlefolk, was suddenly a grinning Romeo, extolling the beauties of the floral nosegays on the table and selecting picnic baskets. I know love is meant to change people, but he became unrecognisable.
The only time it really rang true was on the occasions he was casually cruel to the woman he claimed to be falling for - "what, you don't think I'd like someone as old as you?" Ouch.
"I'm a married woman who does wedding events, that's all I am," she told him. But Helen McCrory is a lot more than that, and this extraordinary actress's struggle to play ordinary was at the heart of the problem. Of course, saying all that, I'm staying with it, just to see how they get horribly, inevitably busted.
Click here fore more TV Reviews