David and Victoria Beckham put on a united display yesterday as he took a front row seat at her New York Fashion Week show.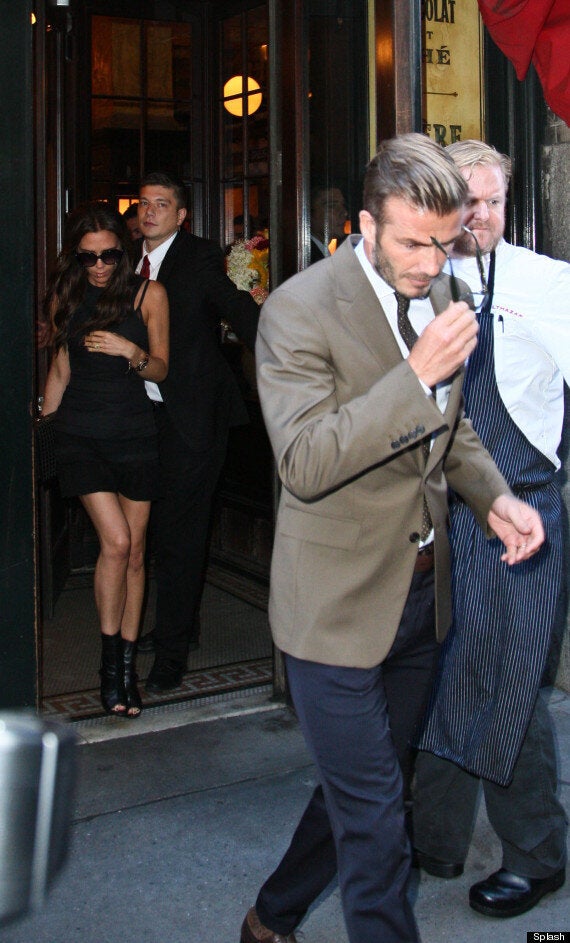 But behind the scenes, it looks like the fallout from the false allegations David had an affair with Katherine Jenkins is continuing.
The Welsh opera singer has felt Posh's wrath after reportedly being removed from the 'approved list' of celeb clients who get some of her freebie frocks. Katherine Jenkins at last week's GQ Awards
Victoria is said to be upset that Katherine drew attention to the whisperings after she recently took to Twitter to deny the rumours of an affair.
"I've read some horrible rumours on here and want u 2 know I absolutely deny I've had an affair with David Beckham," she tweeted.
"If she wants a dress, she'll have to go and buy it herself. There won't be any favours from Victoria's people."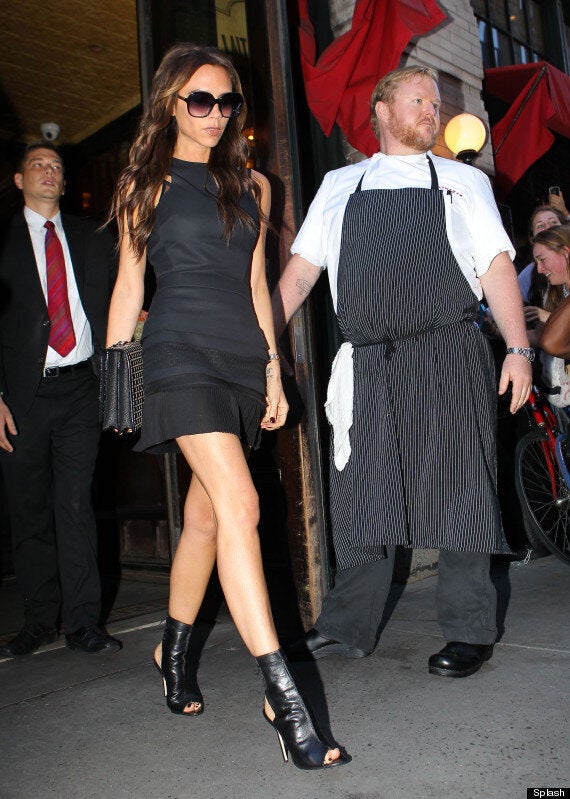 Victoria enjoyed dinner after previewing her Spring/Summer collection
The news is likely to upset Katherine, who most recently wore one of VB's designs to last year's classical Brit awards.
She said at the time: "I love Victoria, I've worn quite a few of her dresses because I think she understands women and knows how you want to feel."
Victoria was previewing her latest Spring/Summer 2013 collection at New York Fashion Week yesterday, where David brought along their 14-month-old daughter Harper to support mummy.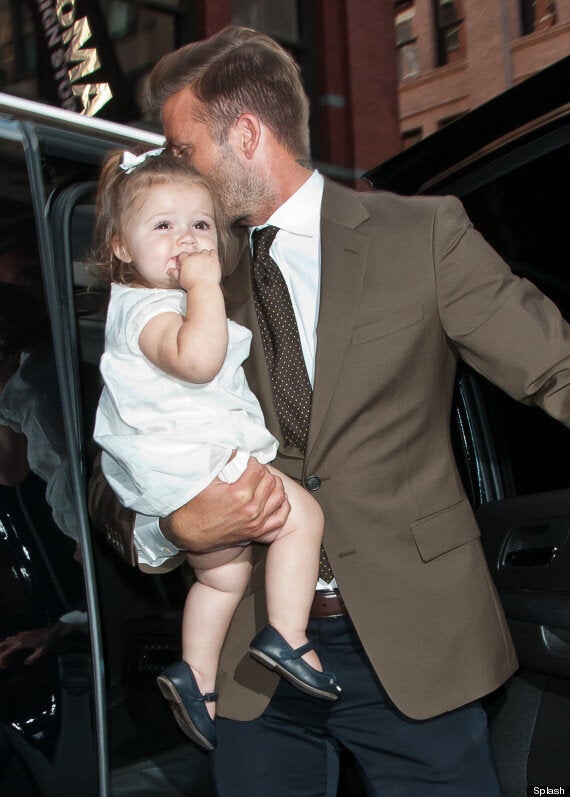 Harper also came along for the fashion show
They all then headed out for dinner at Balthazar restaurant in downtown Manhattan for a bit of posh nosh.
> WATCH: CATCH UP ON ALL TODAY'S CELEB GOSS