Partying in Las Vegas with Roger Moore sounds like the life of a Bond Girl. But for renowned photographer Terry O'Neill, it was just another job. Albeit a very fun one.
O'Neill, who has been taking iconic shots from behind the action scenes of the film franchise since the 1960s, is celebrating Bond's 50th birthday by putting on a show of his photographs.
Like many incredibly cool jobs, O'Neill became a James Bond photographer by a fluke. He tells HuffPost UK, "When I was working as a photographer for a newspaper, they sent me down to the set of From Russia With Love, I took some photographs, and it carried on from there."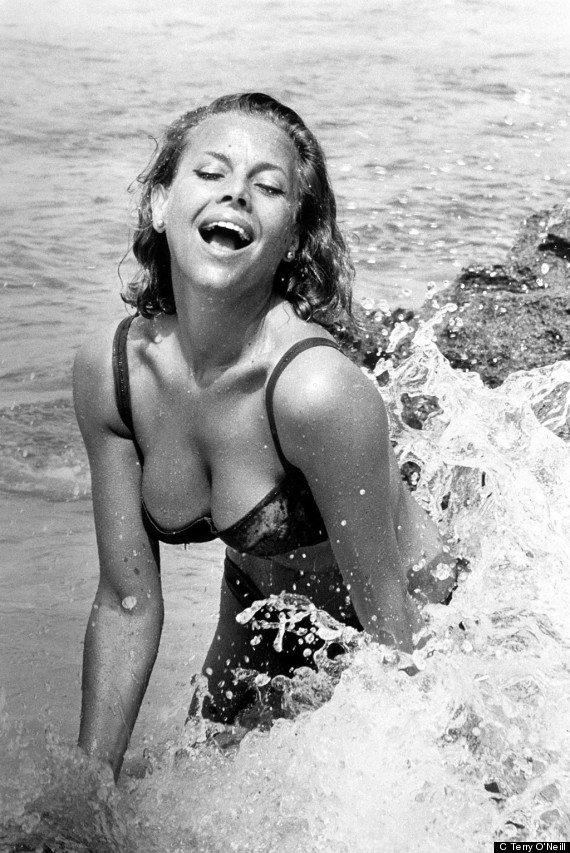 Honor Blackman on the set of Goldfinger, Miami, 1964
It wasn't long before O'Neill became friends with Bond stars Sean Connery and Roger Moore, saying he was "made to feel part of The Big Bond Family".
Despite being fascinated by the film sets and the cast being "great people", O'Neill says the success of Bond came as a surprise to everyone.
"Bond just got bigger and bigger, and nobody really had any idea it would. Most people thought there would just be a couple of films and things would move on. But it was a good time, it was in the 60s, when anything which came out of England was first rate. Bond swept the world."
Having experiences so many Bond films first hand - and of course, so many Bonds - surely O'Neill must have a favourite?
"For me, Sean was the best Bond. He was the best all-rounder. But they all brought something of their own to the role. Roger brought a great sense of humour to the role, Craig has brought a great sense of seriousness, he's a very believable bond and he's really changed the character. Even George Lazenby, who didn't last long, had something"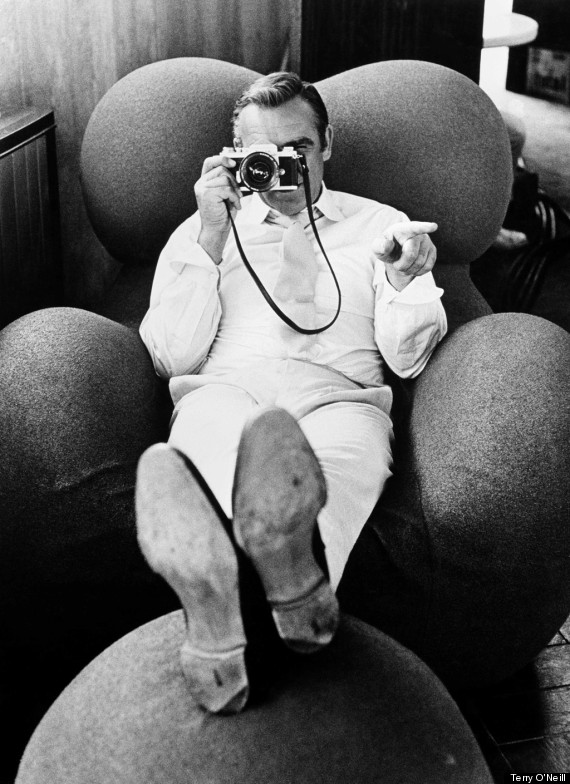 Sean Connery behind the lens, Diamonds are Forever, Las Vegas, 1971
O'Neill's Bond collection includes shots of six official Bonds, as well as David Niven and Peter Sellers from 1967's Casino Royal and classic Bond Girls like Ursual Andress and Honor Blackman.
But the semi-retired photography legend had to pick up his camera again for the most recent Bond actor:
"I'm not really interested in photography any more, I've semi-retired; there's nobody I want to photograph now. Nobody as great as all the people I used to photograph. I made an exception for Craig because I had to - the man is so cool, and I wanted him to be part of the show. "
Mission accomplished.
Terry O'Neill Bond Photography
All About Bond: Photographs by Terry O'Neill, Proud Chelsea, 13 September - 4 November 2012, proud.co.uk