Lilyhammer aka 'When the Sopranos went to Norway' follows in the footsteps of countless variations on the proverbial fish-out-of-water tale. The question was, how would this compare?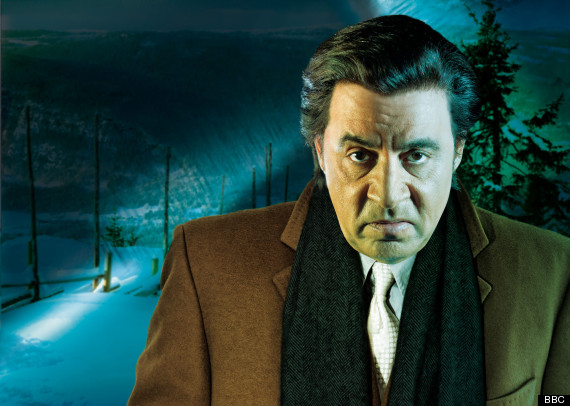 Steve Van Zandt is the proverbial fish out of water in Lilyhammer
TV bosses aren't stupid. The Sopranos was epic, and joyously received. Nordic Noir is the not-yet-crashed TV wave. So in a how-can-it-fail formula, they've taken mafioso Frankie Tagliano (the familiar face and camel coat of Steven Van Zandt from, yes, The Sopranos) and put him in a FBI witness protection programme. Florida? No. Bahamas? Think again. He's off to Norway.
It is a time-honoured tradition of TV crime bosses that they all retain some character-saving romantic fascination with something - opera, art, animals. For Tagliano, it was an abiding attachment to the Lillehammer Winter Olympics of 1994 that propelled him to the place of his dreams, as he described it - "clean air, fresh white snow, gorgeous broads".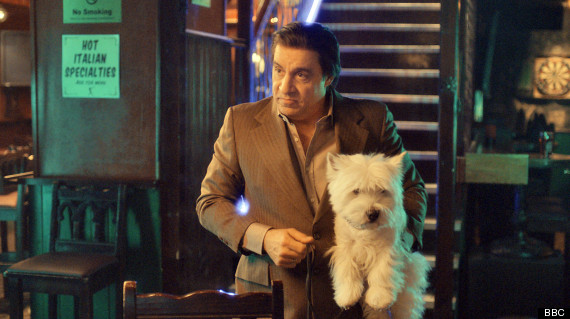 Time for 'Johnny' to leave his old life behind after he's nearly hit, and the dog buys it
And that's where he found 10 minutes after the opening credits. The air was clean, the snow was white, the broads were... leaving sheep's heads in front of his gate, in a gentle misunderstanding that introduced Johnny to his neighbour, the police chief.
Fans of the bar-setting Northern Exposure will recognise many of the gentle comedic touches setting the tone of Lilyhammer, set against a similar snowy backdrop, with friendly but strong-minded locals. No elk on the road here, but within minutes, the newly-christened Giovanni Henriksen - 'Johnny' to his new Norwegian friends - had a lost sheep in the back of the car, who turned out to be the property of neighbour Sigrid, palely pretty and - who knew - on her own with her son's father many miles away.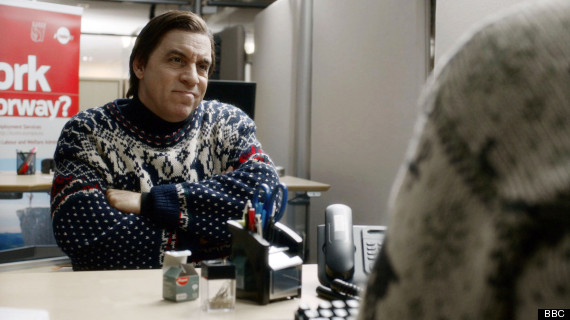 Johnny goes native...
There were some pleasing asides from the start. I particularly enjoyed the self-respecting Italian-American's disgust at the pizza in his new freezer, as well as how his usual way of doing business - a pile of notes on the table - was received by the comically square government official, before this was written off with typical Scandinavian politeness as "cultural differences".
As he hadn't even completed his journey to his adopted home before he was 'having a word' with a young hooligan on the train and setting his new Nordic world to rights, something tells me Johnny will be experiencing a few more cultural differences before we're through.