MTV executives have defended their new racy reality show The Valleys, insisting it's not intended to create an unfavourable impression of Wales as a nation.
The show, from the producers of controversial show Geordie Shore, sees nine young people with dreams of working in modelling and showbusiness move into a house together in Cardiff, where they are mentored by a nightclub promoter and a glamour model.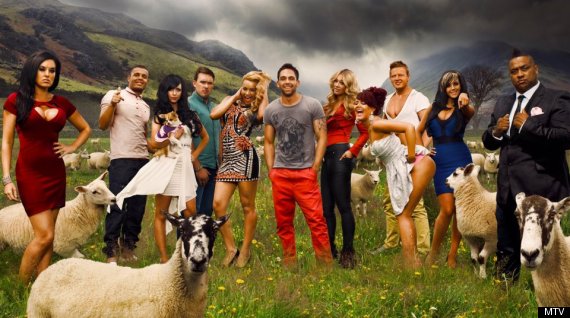 The first episode - which airs on MTV on September 25 at 10pm - sees one girl flash her breasts at her new housemates within seconds of meeting them, while another urinates on a boy as they shower together.
The youngsters, who claim they are moving from The Valleys because it's a "s***hole" with "no opportunities", spend their first night together binge-drinking, flashing and bed-swapping.
Kerry Taylor, director of television at MTV, said: "The reason we came to Wales was all the people we have on the show - while they want to leave the Valleys because they want to improve their lives - they're all incredibly proud of being Welsh and they have a very strong sense of identity, which I think is really unique and special.
"But we're categorically not saying they are representative of Wales and the Valleys, this is their individual stories."
She added: "You have got issues about unemployment and there are challenges about how people can fulfil their ambitions and their dreams. It's not just about there, it's in lots of places around the country. It is important that we do reflect that."
She added it was "absolutely not about slating a part of the world".
Former law student Jenna Jonathan, 21, has put aside her legal career to pursue a career in glamour modelling.
She said: "I think we're a good representation of Wales because we are nine young, motivated, really driven young people and we're trying to make our dreams come true and get the best possible thing we can."
PHOTOS: The stars of The Valleys...