Earlier today, we told you of Lady Gaga's antics at the launch of her new perfume.
Well, now we can reveal that aside from hiding in wrapping paper and going to sleep in a ginat replica of her perfume bottle, she got a new tattoo live on stage in front of all the party's guests., as you do.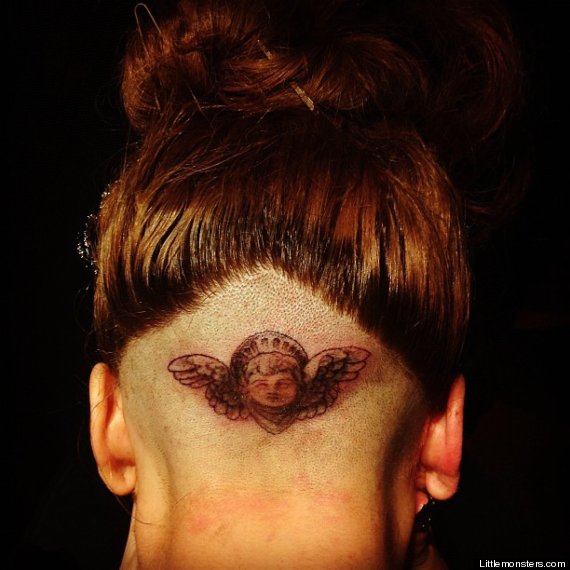 Gaga opted to have the inking on the back of new newly scalped head, which she shaved part of earlier this week in memory of her pal Terry Richardson's late mother.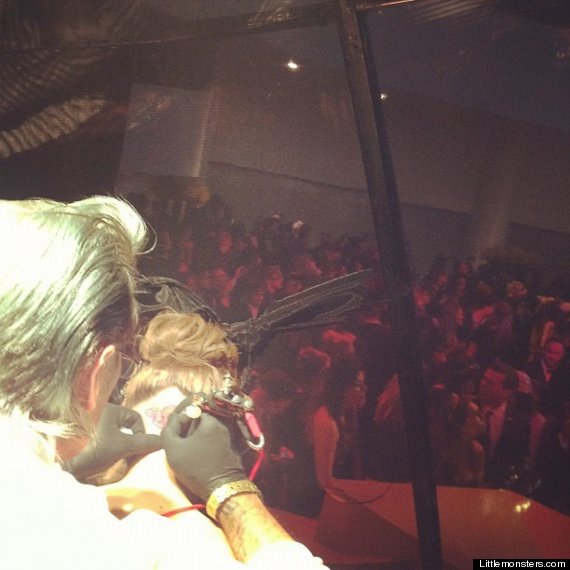 The design, which she uploaded pictures of to her official fansite Littlemonsters.com, shows the head of an angel, wearing a crown, with wings sitting in the middle of the back of her head.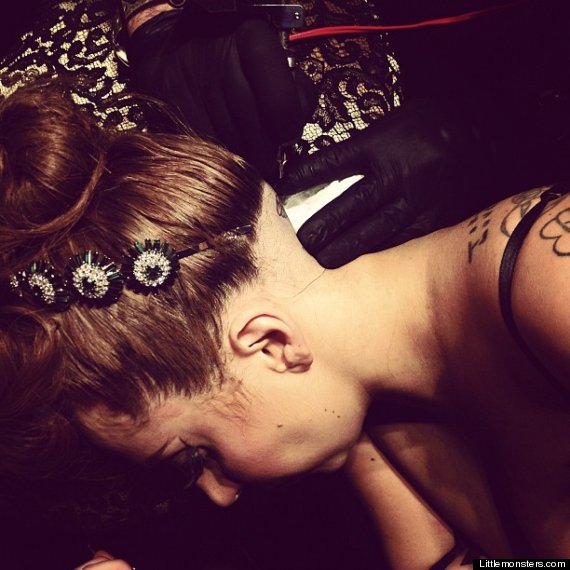 She also posted a video of the process, in which she can be seen squealing in pain. You can watch it at the top of this story.
HUFFPOST UK CELEB ON FACEBOOK | FOLLOW US ON TWITTER
Tattooist Mark Mahoney, who inked the design told AFP: "It's kind of a Renaissance era cherub, a nod to her Italian heritage.
"Once I got the pattern on, I realised it was just a perfect image for that place on the body. I knew it was going to be fine, just because it seemed to fit so perfectly right there."
Looks pretty painful to us.
ENTER OUR COMPETITION TO WIN A CAMERA
> IN PICS: LADY GAGA'S PERFUME LAUNCH