The Duke and Duchess of Cambridge have launched legal action for breach of privacy against the publishers of Closer magazine in France after it published topless pictures of Kate, St James's Palace has confirmed.
The royal couple reacted with "anger and disbelief" after the pictures began circulating late on Thursday night. Kate gave her first speech on foreign soil at Hospis Malaysia on Thursday, championing the cause of palliative care
Their treatment was compared with the worst experiences of Diana, Princess of Wales at the hands of the paparazzi, in a strongly worded statement issued by Clarence House.
They said Kate and William, who are currently on a Diamond Jubilee tour of the Far East, were "hugely saddened to learn that a French publication and a photographer have invaded their privacy in such a grotesque and totally unjustifiable manner. Kate is currently on a Diamond Jubilee tour of the Far East
"The incident is reminiscent of the worst excesses of the press and paparazzi during the life of Diana, Princess of Wales, and all the more upsetting to the Duke and Duchess for being so."
The editor of the French Closer magazine defended her decision to publish the exclusive shots of the Duchess of Cambridge sunbathing topless at Viscount Linley's villa in Provence.
Speaking to the AFP news agency, Laurence Pieau said: "These photos are not in the least shocking. They show a young woman sunbathing topless, like the millions of women you see on beaches." Laurence Pieau has defended publication of the shots
"They were visible from the street," said Pieau, adding: "These are pictures that are full of joy. They are not degrading. Similarities have been drawn with the pictures of Harry. They are not similar. These are not degrading."
Social networks have reacted angrily to publication of the shots, with Pieau's Twitter account the focus for vilification from around the world.
Closer magazine UK sought to distance itself even further from their French counterparts following the announcing of legal proceedings.
In a statement released on Friday night, they said they had "complained in the strongest terms to the licensee of Closer France, over the publication by them of photographs of their Royal Highnesses, Prince William and the Duchess of Cambridge.
"We deplore the publication of these intrusive and offensive pictures and have asked that Closer France takes these pictures down immediately from its website and desist from publishing any further pictures.
"Bauer Media and Closer UK regards publication of these photographs as a gross intrusion of their Royal Highness' privacy.
"Like our readers we are appalled and regret the pain the publication of these photographs has caused."
Kate And Wills Tour Of The Far East Day 4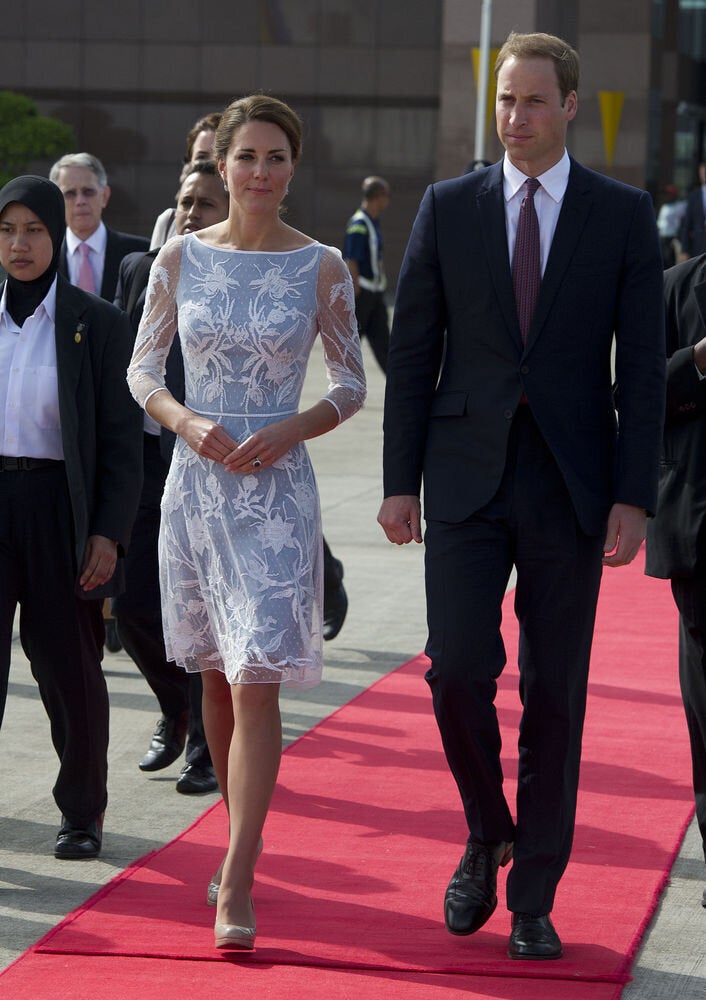 Kate And Wills Tour Of The Far East Day 4