The return of Downton Abbey was unable to match the launch of last year's series, the latest figures showed.
However, the ITV1 show - which has moved into the 1920s for its latest run - still proved popular as it drew double the viewers of rival channel BBC One's drama Inspector George Gently.
TV REVIEW: Downton Abbey Sees A Long-Awaited Wedding, But Branson's Pickled
Downton's 90-minute opener was seen by an average audience of nine million, including viewers on ITV's +1 channel, to become the station's highest rating drama so far this year.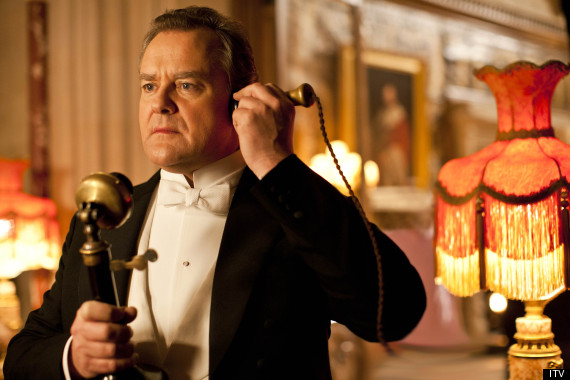 But it drew 300,000 fewer viewers than the first episode of the 2011 series. It peaked at 9.6 million viewers, which was 800,000 down on the corresponding show last year.
Inspector George Gently - which had an hour-long overlap with Downton - landed an average audience of 4.3 million.
There was good news for The X Factor, which saw a huge boost in its audience to draw its biggest ratings of the series when an average of 9.7 million viewers watched the audition show.
A week earlier it had dipped below 8 million, giving the lowest audience for five years.
However, last night's edition was still 1.8 million down on this stage of the contest in 2011.