Earlier this year, Kylie Minogue admitted that her new film, Holy Motors, left her "as confused as the person next to me" and, after seeing the film for myself at its London premiere (admittedly, not sitting next to the lady herself), I'm inclined to agree.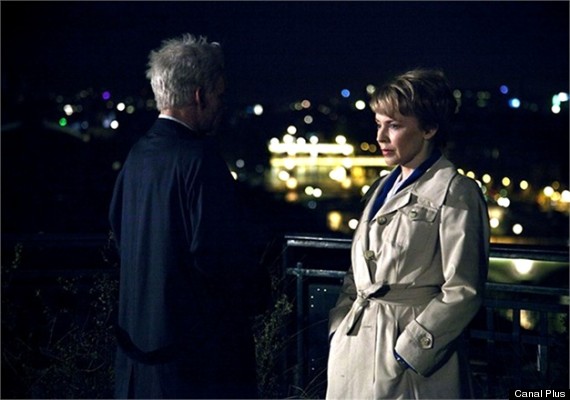 Kylie has as much chance of explaining Holy Motors as anyone else... and she says it's "sublime"
Not that Holy Motors is a bad film. On the contrary, I was as transfixed as audiences at Cannes this year, where it was one of the most raved about films of the festival.
Kylie described it as "outrageously beautiful", a "sublime" film that "gets you thinking and gets you stimulated".
The Delinquents it ain't.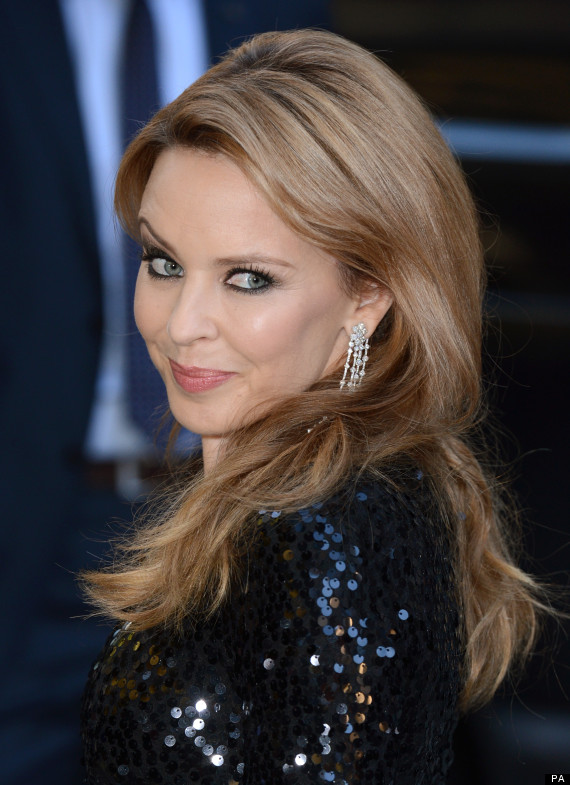 Kylie was in London for the UK premiere of Holy Motors, looking delighted to be back on the big screen
Of course, to call it Kylie's new film is a little off the mark as she only takes up about 15 minutes of screen time. But despite her brief appearance, playing Eva Grace, it's the most daring, off-kilter thing she's done since Nick Cave bashed her head open (in musical form at least) on the murder ballad, Where the Wild Roses Grow.
She comes to a similarly sticky end in Holy Motors too. But if you're a fan, you'll have to wait until the very end to find out how. Canny.
So what is the film - French director Leos Carax's first in 13 years - about?
Well your guess is as good as mine but the 'concept' centres around the mysterious Monsieur Oscar (played by Denis Lavant) who takes on different personas and characters - with the help of an in-car dressing room - as he attends different assignments around Paris. He's taxied to each in a white limo with only his female chauffeur (Edith Scob) for company.
Travelling from dawn until dusk, these assignments range from the erotic to the violent and everything in between, resulting in some visually arresting cinema and also a fair few (intentional, I think) laughs.
Yes it's all a bit bonkers but it's impossible not to become completely immersed in Carax's dark, deranged world, even if you have absolutely no idea what's going on.
And despite returning to the acting fold, it seems Kylie just can't escape the day job as she sings the film's big musical moment, Who Were We?, which Carax insisted she sang live on set.
Funnily enough, it's one of the few moments in the entire film that actually makes sense.
Holy Motors is in UK cinemas from 28 September. Watch the trailer below...