"I don't know if I want a bucket list," exclaims Dakota Fanning.
"I think making this movie makes you realise you can't make anything like that, because it's the small things that become important, and the things you think are important really aren't, so I don't have one."
The reason I ask is because Fanning - known to audiences for her roles in a catalogue of films from Dr Seuss: Cat in the Hat to War of the Worlds - stars in Now is Good, the big screen adaptation of Jenny Downham's novel, Before I Die. It tells the story of Tessa, a truculent teenager told she has a terminal illness, who decides to get started on her list of to-dos. The list includes losing her virginity, something she has to run past the boy next door Adam, played by Jeremy Irvine.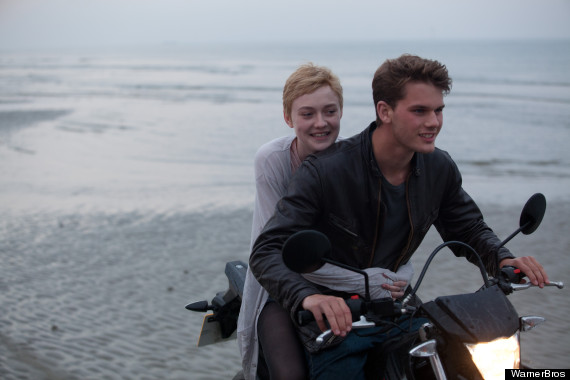 Dakota Fanning and Jeremy Irvine in Now Is Good
If this was a gruelling role for a young actress, even for one with a wealth of experience who's been working since she was six, Fanning hides it well:
"I was excited to do it, and we had a lot of fun. We actually laughed a lot, it was a really light environment, and that's what everyone wanted because the subject matter was heavy enough, you didn't need any more."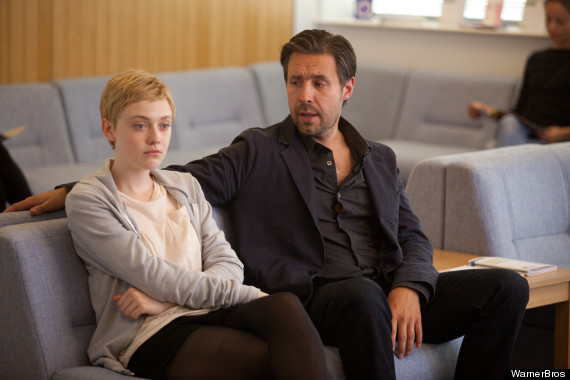 Paddy Considine co-stars as the father of Tessa (Dakota Fanning) in this family drama
As well as Irvine, Dakota Fanning's co-stars in the film are Paddy Considine and Olivia Williams who play her parents. That's a lot of Britishness for the young American actress to be going along with, never mind the rest of cast and crew. Did she experience the same cultural chasms as, for example, Chloe Sevigny, when she recently filmed in the UK? It seems not...
"I loved it. I have a really odd sense of humour," she confides. "Really dry. So it worked... totally."
Now is Good is in UK cinemas from Wednesday 19 September. Watch the trailer below...