Two and a Half Men star Jon Cryer feared he had suffered a serious injury in a bike accident on Sunday as he heard his helmet "cracking" when his head hit the road.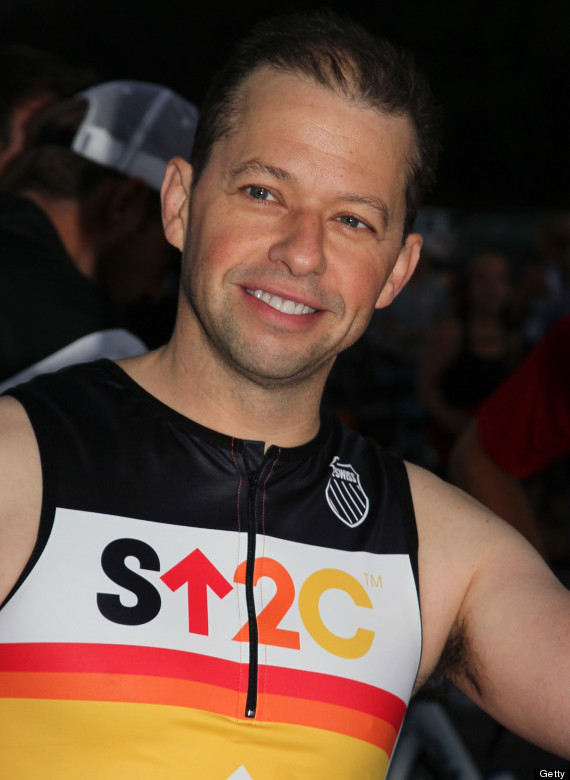 Jon Cryer is a keen triathlete
The actor was taking part in California's Nautica Malibu Triathlon, which includes an ocean swim, an 18-mile cycle ride and a four-mile (6.4-kilometre) run, but pulled out midway through the second challenge after falling off his bike.
Cryer was pictured looking bloodied and bruised following the accident, and he has now revealed his injuries could have been a lot worse.
He tells TMZ.com, "I have an awesome bike... it's what the pros use. Unfortunately I am not a pro cyclist... I decided to get super-aggressive as I was going down hill and I got to the bottom... going as fast I could possibly go, the wheel starts wobbling I over-corrected (it) and absolutely just ate it. I did the wobbling back skid where the bike just flies out from underneath you... I skidded probably like 15 feet on my skin... You know how cyclists wear the leotard that offers zero protection? I used that to break my fall."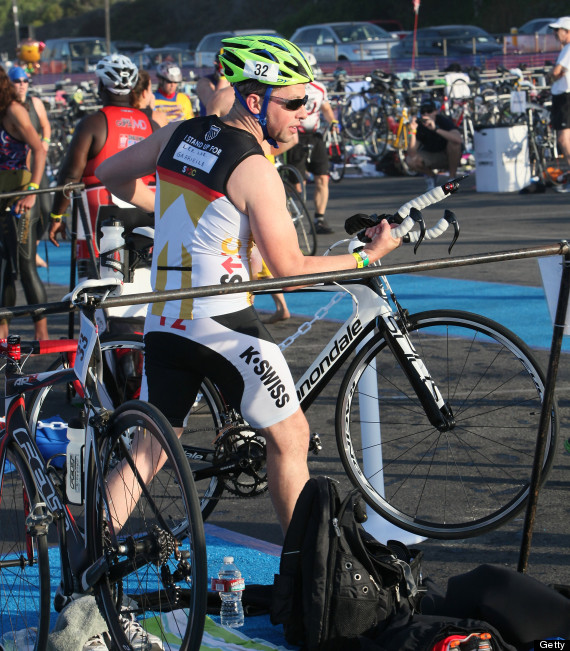 Cryer before the race
The star admits he is thankful to have been wearing a helmet because otherwise he would have suffered a nasty head injury:
"My helmet took the brunt of it thankfully. I could feel the helmet cracking as my head went back... I could feel the helmet giving way. I was like, I really don't want to buy it."
Cryer later visited his doctor and confirmed he hadn't sustained any lasting damage, adding, "I went to the doctor today and I didn't break anything, which is awesome but they can't tell if I have torn ligaments or anything like that...
"Interestingly I found the hardest thing to do when you have torn the skin off your shoulder and your leg is reach for the parking ticket at the doctor's office."
Extreme Celebrity Hobbies