Gates actor Tom Ellis has revealed his own worst nightmare about being a dad on the school run… the cake stall.
"There are all these different groups who do good things like run car boot sales," he tells HuffPostUK. "And the cake stall is like something out of Valerie Patisserie, until I turn up with my Victoria Sponge…"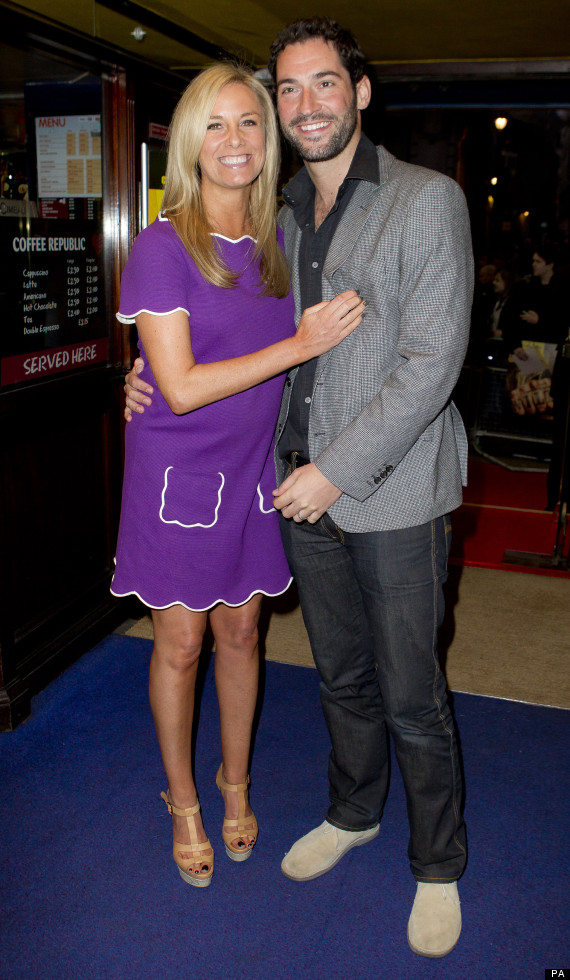 Tom Ellis, who has three daughters - two with wife, Tamzin Outhwaite - admits to having insecurities as a parent
"There's a lot of insecurity generally that comes with being a parent," explains actor Tom Ellis.
The father of three daughters (two with his actress wife Tamzin Outhwaite) has tapped into that self-consciousness for his role of Mark in the Sky comedy Gates, now available on DVD, where his job of dad on the school run makes him the object of fascination for fellow parents and teachers alike.
Ellis co-stars with Sue Johnston and Joanna Page, and the gates of the title are the school gates where, he is convinced, silent wars are played out on a daily basis.
"You're always asking yourself, are you doing the best for your child? And other parents let you know if you're not, just not in a direct way. There's a sense of competition, which is ridiculous because you know deep down you're all suffering."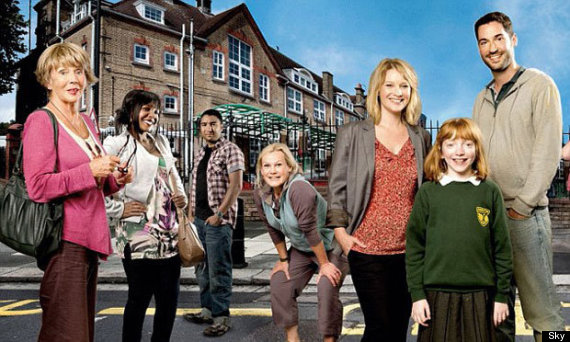 Sue Johnston, Joanna Page and Tom Ellis co-star in Gates
Ellis has become an increasingly familiar face on our screens, since his breakout role as another object of fascination, Miranda Hart in her self-named sitcom. Was this something he was expecting?
"During the pilot, I could tell Miranda herself was incredibly funny, she's got funny bones," he remembers.
"But it was set against the backdrop of how comedy has evolved. Cringey comedy has become fashionable, and this was more banana skin again. It's lovely to discover there was still a place for this family show."
And just as in Gates, Ellis was the object of desire – is there a theme here?
"There does seem to be," he admits. "But I just have to take it on the chin. I just laugh because otherwise you're in danger of turning into a bit of a dick. But it could be worse."
Gates is now available on DVD. Check out the trailer below…