After last week's almost existential angst in Opposition, the subdued Malcolm Tucker can at least console himself it's not all fun and backslaps in the Coalition Government, but it's definitely jollier for us watching.
Peter Mannion (Roger Allam)'s tenuous grip on power continued as he found himself in the horrors of Boot Camp, an out-of-office idyll based on Stewart's guru thinking that "isolation is the mother of renewal".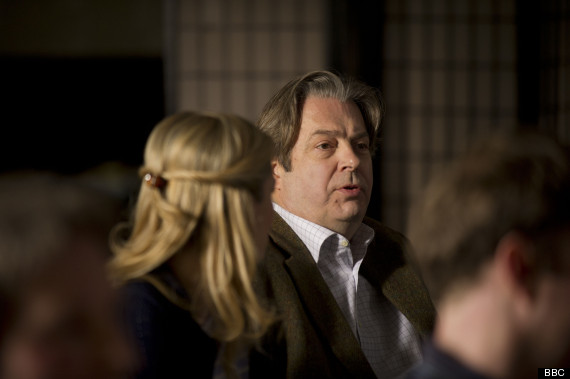 Peter Mannion found himself enduring the horrors of Boot Camp
"This is policy jamming," explained Stewart (Vincent Franklin) as the ideas-ball went around the room. "I feel like I've joined the Scientologists," grumbled Peter, although it did give him a great opportunity for a rejoinder... "When's a party not a party?" asked Stewart. "When it's at your house," said Peter. An instant classic.
Meanwhile back at HQ, all was the usual unseemly tussle for alpha-male status and female attention between those great kings of the walk, Phil and Adam (Will Smith and Ben Wilbond), while Glenn (James Smith) juggled the tea and biscuits.
Never mind the small matter of the mini-Mannion Fergus (Geoffrey Streatfield) succumbing to the charms of a pretty lady and spending £2bn of public money on a bank... nor all roads seeming to lead to one Dan Miller, someone I'm sure we'll be hearing more of later... both home and away teams were thrown into disarray by the untimely death of a government antagonist, news of which the Secretary of State could only receive at his rural idyll by standing at the top of a children's slide, looking like "the owner of an organic wine bar". At their best, these lines just seem to write themselves.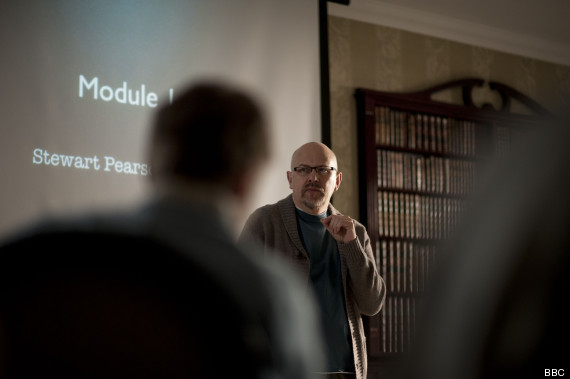 "Policy jamming," said Stewart. "Scientology," said Mannion
My favourite line of the week - once again directed at Number 10 liaison blue stocking Emma Messinger (Olivia Poulet), whom Peter targeted with an emergency reservoir of ire... "You've turned into the wrong Mitford sister."
Click here for more TV Reviews