Once again the indomitable Dowager Countess proved to have legs when it came to garnering critical love, with Dame Maggie Smith following her Golden Globe win with an Emmy Award triumph for her scene-stealing portrayal in Downton Abbey.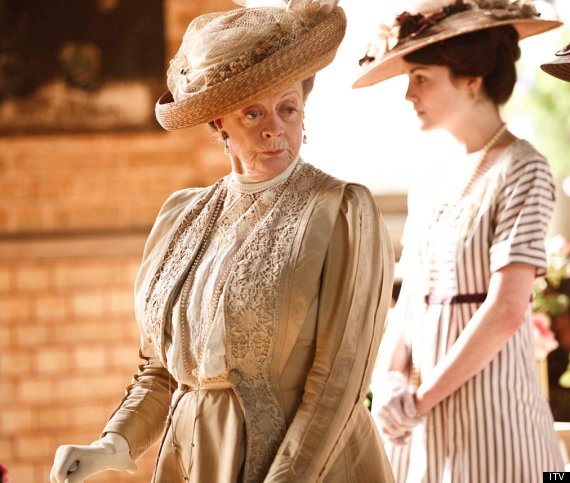 Dame Maggie Smith was triumphant at the Emmy Awards, but her co-star Michelle Dockery lost out
She beat co-star Joanne Froggatt (Anna), as well as Archie Panjabi and Christine Baranski (The Good Wife), Anna Gunn (Breaking Bad) and Christina Hendricks (Mad Men).
Dame Maggie, who was not at the ceremony in LA, was the only actor from the much-nominated series to get an award. Hugh Bonneville lost out to Damian Lewis for Homeland in the Best Leading Actor category, while Michelle Dockery was beaten by Lewis's co-star Claire Danes for Leading Actress.
MORE EMMY AWARDS: Damian Lewis Wins For Homeland
In the supporting categories, as well as Joanne Froggatt, actors Brendan Coyle and John Carter lost out to Aaron Paul of Breaking Bad, who seemed genuinely surprised by his win, and thanked his show's writers for "not killing me off" as had apparently been the plan.