Armando Iannucci may have left the Emmy Awards without a trophy for his US sitcom Veep, losing out to the all-conquering Modern Family for Outstanding Comedy Series, but he had the satisfaction of seeing his leading lady Julia-Louis Dreyfus pocket the award for Best Leading Actress in a Comedy Series - not bad for the first series of the show, which has already been recommissioned for a second season.
The show depicts life near the West Wing, with Dreyfus playing the vice-president of the United States of the title, Selina Meyer.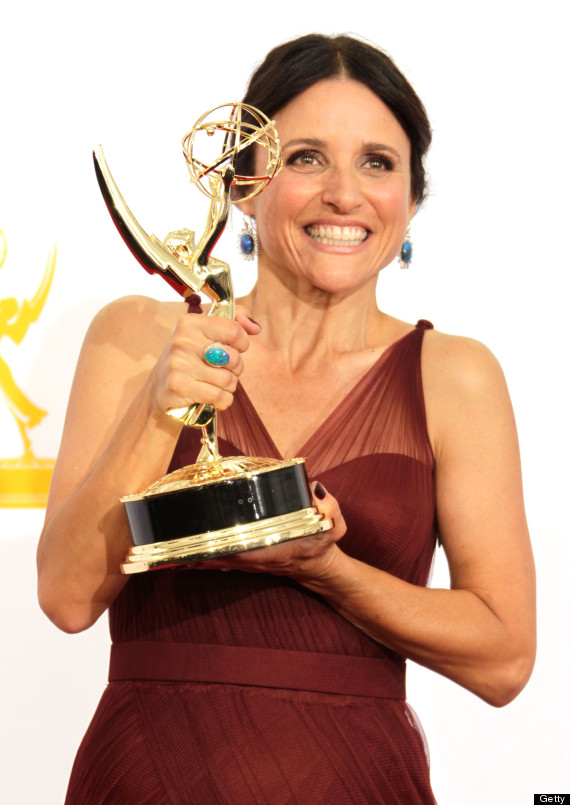 Julia-Louis Dreyfus picked up an Emmy for her role in Veep
"I don't see anything funny about me being vice president of the United States," she said on collecting the award.
Other Brit losses on the night included Clive Owen, Jared Harris, Idris Elba, Benedict Cumberbatch and all the nominated cast members of Downton, except Dame Maggie Smith who won for Best Supporting Actress in a Drama Series. This repeated her success at the Golden Globes.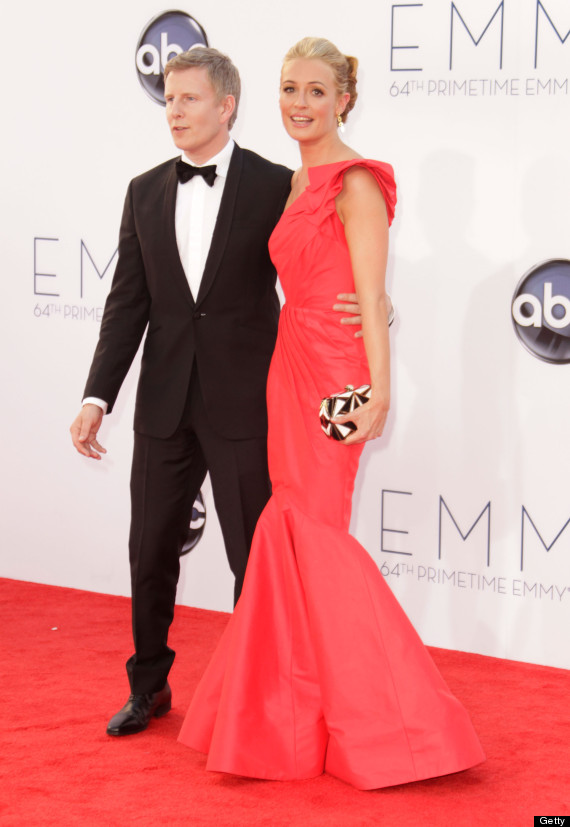 Cat Deeley attended the Emmy Awards in LA, looking lovely with Patrick Kielty at her side
Cat Deeley also failed in her race to win an Emmy for Best Outstanding Reality Show Host. She was beaten by Dancing With The Stars host Tom Bergeron in his first win - but she could console herself with the thought that she was in good company - TV veteran Betty White also lost. Deeley attended the Awards with her entertainer boyfriend Patrick Kielty.