The makers of new Welsh reality show The Valleys have defended its portrayal of the area.
MTV's series follows nine young people as they move in together in Cardiff - and has been described as Wales' answer to The Only Way Is Essex.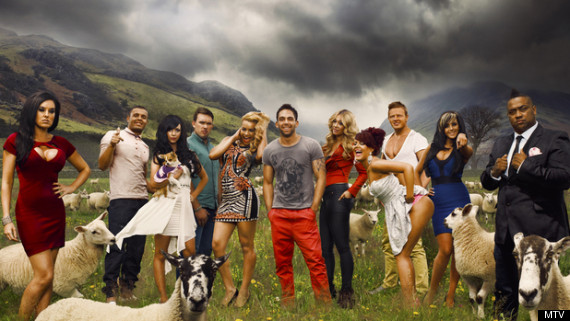 The Valleys - "horrific representation" as community leaders claim?
Online trailers ahead of the network premiere feature sheep in the title, and cast members have promoted the show by talking about their sex, drinking and partying lifestyles.
Programme bosses have insisted the show is "absolutely not about stereotyping", but community leaders have claimed the show paints a negative picture of people in South Wales, with singer Charlotte Church calling the series "horrific".
The Cardiff-born star said: "I think it will be exploitative and a horrific representation of the country that I love."
Those featured in the show include a law graduate who hopes to become the next Katie Price, and a self-styled ladies man and kickboxing champ whose party tricks include kicking cans off people's heads.
The show has prompted criticism from people in the South Wales valleys, fearing it will portray Welsh people as unintelligent and obsessed with going out and getting drunk or having sex.
Also expressing her concern was Plaid Cymru leader Leanne Wood, who was born and raised in the Valleys.
She said: "It looks to me as if it's going to be a cheap, tacky and over-promoted television programme that is going to fit to the usual stereotypes."
MTV's director of television, Kerry Taylor, insisted the show is different to its rivals. She told BBC Wales: "It's absolutely not about stereotyping. I feel whenever you make a successful reality show, there are always some accusations. But the show is absolutely celebrating these nine young people and their mentors. It's very much about their individual stories."