Obviously, John Braine's work wouldn't have survived more than half a century if the wit of the title hadn't had a full and hearty story to support it, and here it was done full justice.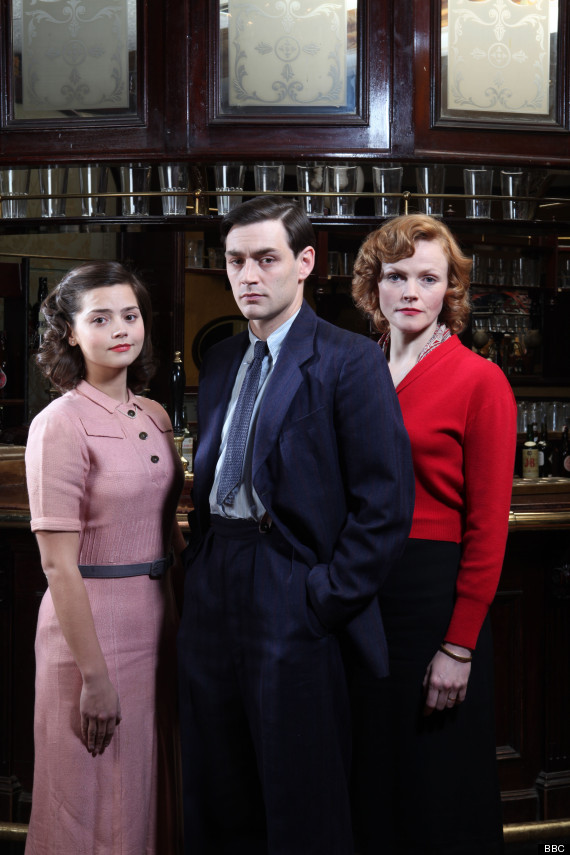 Who to choose - love or ambition? Joe has to decide in Room at the Top
With lots of first-rate drama bouncing around between the channels of either Victorian finery or contemporary rawness, BBC4 somehow managed to sneak this post-war tableau onto their midweek schedule.
In Joe Lampton (Matthew McNulty), a young man who takes, quite literally, a room at the aspirational 'top of the town', we had the archetypal chirpy but chippy Northerner, determined to make his mark, and rationalise his romantic pursuits according to fitting political frameworks, to find his own more abstract... room at the top.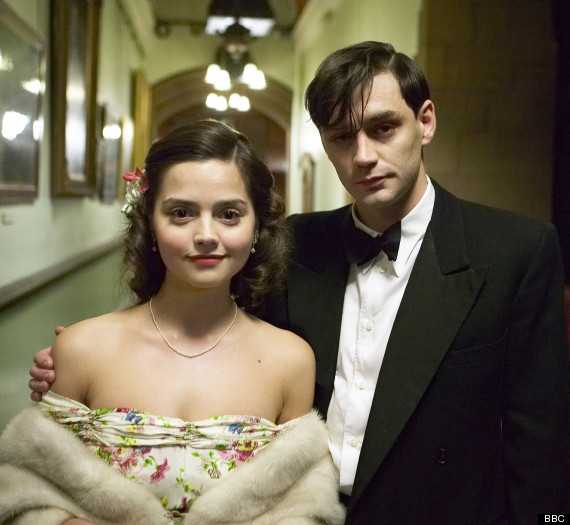 Jenna-Louise Coleman is Susan - beauty and money... how can Joe resist?
On the one hand, there was Susan Brown, a bonny, rich gal, whom he called "the walking, breathing embodiment of the capitalist system". So impressed was our Joe that he even remembered to invite her out for "Saturday night… I mean evening" before his painful but triumphant efforts to impress her with his savoir faire. "She's lovely," he told his colleague. "So's that, but I can't afford it," the other one replied, pointing to a nice watch. But courting Susan meant competing with the Cambridge charms of comically smooth Jack.
Susan was a delightfully round-eyed Jenna-Louise Coleman having one more gutsy foray before she gets swallowed up by the Tardis as Doctor Who's new Companion - perfectly fine, but acted off the screen by the complex talents of Maxine Peake as Alice Aisgill.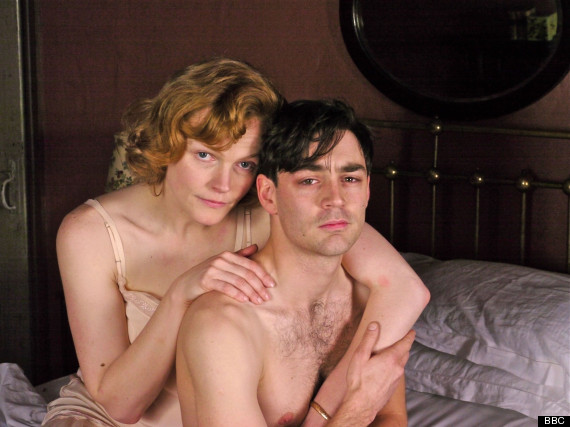 Maxine Peake and Matthew McNulty play out a surely-doomed romance in Room at the Top
Alice was older, sexier, worldlier, married, who received Joe's ultimate compliment – "It's like talking to a fella."
It was all very sophisticated, with their pub outings, politics chat and shared evenings with her husband. These scenes of silent intimacy between Joe and Alice, paradoxically with her husband sitting right there, were the most affecting, with – and no surprises here – the subtlety of Peake's nuanced performance, playing out the charade of confident confidante, while trying and failing to protect her own, fragile heart in the process. Because everyone wants Joe.
One of the highlights before it all got a bit intense between them was Joe's 'Lampton Report on Love', grading his ladies from one to ten, not on looks, lustiness or even love, but where on the viability spectrum their respective husbands' incomes fell. Who said romance was dead? I guess we'll find out in Thursday evening's conclusion.