X Factor reject Joseph Whelan, who was booted out of the ITV singing contest at the weekend, has alleged the show "shafted" him.
The Sun newspaper reports the rock singer saying: "The X Factor set me up for a fall. They shafted me by praising me so highly – then sending me home."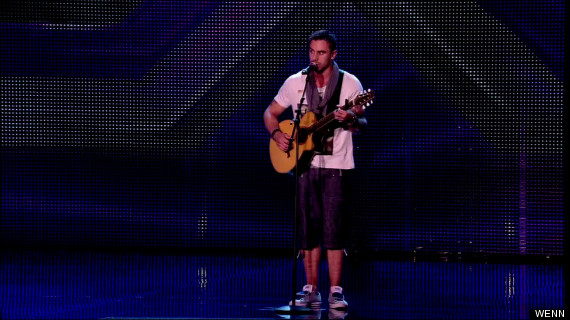 Joseph Whelan on the X Factor
And he added that despite three great performances, "the X Factor loves controversy" and "decided the backlash was worth getting rid of [him] for".
However, he has now denied calling Simon Cowell's show a fix.
In a separate interview with website Unreality TV, he explained: "I didn't say that. It was blown out of proportion. The X Factor know what they're looking for, they want people who will be celebrities as well, and maybe they didn't see a celeb in me."
He added: "I'm very grateful to The X Factor, but I just don't understand why they gave me so much air time then sent me home. I don't see how they can justify that."
Meanwhile, on Facebook, fans of Joseph - who lost out on a place in the Judges' House stage to Jake Quickenden, James Arthur, Jahmene Douglas, Nathan Fagan-Gayle, Adam Burridge and Rylan Clark - have started a campaign to get him back on the show.
One Facebook page titled 'Get Joseph Whelan back onto the X Factor' has over 220,000 fans.
One supporter, Samantha Day, wrote on the page: "X Factor has lost the plot. They have taken people through that have no chance of winning, yet they send Joseph home. Makes me wonder what their game is."
And another, Matthew Lamb, said: "I have watched one episode of the X Factor. And was told about this guy and his voice. Was extremely impressed but once again they put a guy who is 'entertainment' rather than talent!"
On Tuesday the first pictures from the Judges' Houses were released, showing Joseph what he's missing out on.