Matt Damon has been pretty quiet on the film front recently, following his handing of the Bourne baton to Jeremy Renner.
But that's about to change, with the forthcoming Promised Land, his third collaborative effort with director Gus Van Sant, the man who steered him to greatness in Good Will Hunting, and followed this up with Gerry.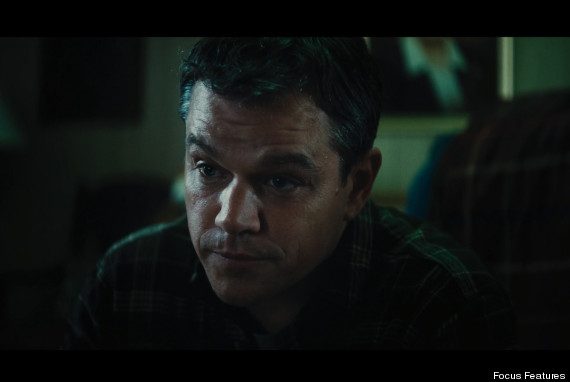 Promised Land is Matt Damon's third pairing with director Gus Van Sant, following Good Will Hunting and Gerry
Damon, who won an Oscar for his screen-writing efforts on Good Will Hunting, along with his childhood pal Ben Affleck, pairs up again for the screenplay here, this time with US Office star John Krasinski, husband of Damon's co-star in The Adjustment Bureau, Emily Blunt.
Frances McDormand also stars in the drama, set for release next spring. Here's the blurb:
A salesman for a natural gas company experiences life-changing events after arriving in a small town, where his corporation wants to tap into the available resources.
Click here for more Film Trailers