Social workers, police and the Crown Prosecution Service "missed opportunities" to stop a child exploitation ring abusing young girls, a report into the scandal has revealed
MP for Rochdale, Simon Danczuk, said the failure of authorities to protect the children, meant the men "must have thought 'we can get away with raping girls for as long as we want'."
The "patchy" training of frontline staff was to blame for the way children's social care responded to the victims, the Rochdale Borough Safeguarding Children Board (RBSCB) said in its review into child sexual exploitation.
The review was ordered after nine Asian men were jailed for grooming young white girls for sex.
The picture which emerges is one of vulnerable young girls, some as young as 10, who were being targeted for sexual abuse and written off by authorities who believed the girls were "making their own choices".
Mr Danczuk said the investigation "confirms this culture within Rochdale council, as case files show social workers believed young girls who were raped were 'making their own choices' and 'engaging in consensual sexual activity'.
"What this report shows is that young girls' cries for help were systematically ignored and I'm in no doubt that the poor response by council services would have emboldened the criminal to make them think they could carry on abusing with impunity."
He added: "They knew the girls had been to the police and social services and because nothing happened they must have thought 'we can get away with raping girls for as long as we want'. This report only looks at one case and clearly shows a culture of neglect.
"The more thorough Serious Case Review I am sure will reveal an even worse picture."
Jon Brown, sexual abuse lead for the NSPCC, said: "Yet again we see similar concerns and failings coming up in cases of grooming gangs.
"The report states that victims were viewed as 'making their own choices' and 'engaging in consensual sexual activity' even though they were below the age of consent.
"No one can consent to sexual abuse, whatever their age, and children under 16 can never consent to sex. The adults involved must always be held fully responsible for what happens."
The review comes just days after The Times published a report which alleged that agencies in Rotherham, South Yorkshire, were aware of extensive and co-ordinated abuse of white girls by some Asian men and detailed a range of offences for which no-one has been prosecuted.
Rochdale Council said it has used the review's findings to implement a catalogue of changes and improvements.
The report looked at how agencies including the council, police, NHS and Crown Prosecution Service (CPS) worked between 2007 and 2012 to safeguard children and young people who were at risk of sexual exploitation.
The report specifically followed the treatment of one 15-year-old victim, says: "While some organisations were consistently supportive in their response, overall child welfare organisations missed opportunities to provide a comprehensive, co-ordinated and timely response and, in addition, the criminal justice system missed opportunities to bring the perpetrators to justice."
The report also says: "Activity to disrupt alleged offenders was developing on the ground but this was not always followed through at a more senior level.
"The early investigations of crimes and the prosecution of alleged offenders were flawed."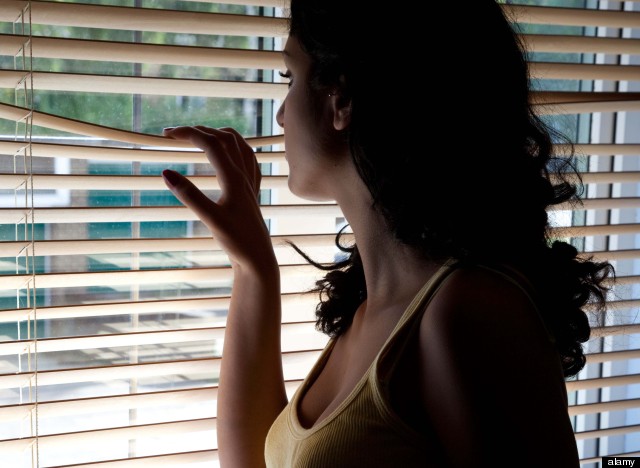 'They ripped away my dignity, my self-esteem.. What they did to me was evil' one of the victims of the grooming gang told court
RBSCB chairwoman Lynne Jones said: "We have responded to this review and improvements have been implemented. I believe organisations are working better together, sharing information to ensure children are protected and that perpetrators of these crimes are prosecuted."
She added: "Raising awareness so that young people are better equipped to understand what is happening to them or their friends has been delivered to 10,000 young people.
"Staff training has ensured that professionals are now more aware and able to respond appropriately.
"We are also seeing stronger joint working on police operations to bring people to justice."
The review found:
:: Specific training for frontline practitioners in the borough was patchy and lessons were absorbed inconsistently;

:: There were deficiencies in the way that children's social care responded to the victims' needs;

:: In children's social care, the focus was on younger children at risk of abuse from family and household members, rather than on vulnerable adolescents;

:: Agencies which referred potential victims were said to be "frustrated" that they were not "being adequately assessed and dealt with by the local authority", and staff failed to escalate their concerns successfully;

:: Agencies and organisations in Rochdale made faltering early progress in developing a satisfactory framework for managing allegations of child sexual exploitation;

:: The need for a specialist resource was identified in 2008, but its development was inadequately co-ordinated and supported;

:: There was a poor response by children's social care to cases where children were at risk of sexual exploitation.
The gang of nine men received jail sentences of between four and 19 years in May from a judge who said they treated their victims "as though they were worthless and beyond any respect".
The offences happened in and around Rochdale in 2008 and 2009.
The five girls - aged between 13 and 15 - were given alcohol, food and money in return for sex but there were times when violence was used.
Police said the victims were from "chaotic", "council estate" backgrounds and as many as 50 girls could have been victims of the gang.
A chance to stop the gang was missed in 2008 and both the police and the CPS were forced to apologise for their failings.
The first victim, who was 15 when the abuse began, told the police what had been happening to her in August 2008.
She specifically spoke of her abuse at the hands of two members of the gang who would later be jailed four years.
Her complaint was not taken seriously and she carried on being abused by the gang until December 2008 when she fell pregnant and moved away.
Rochdale Council said the recommendations in the review have led to improvements being implemented which include:
:: More than 10,000 staff in agencies in the borough have received briefings in respect of recognition and response to sexual exploitation;

:: More than 1,500 staff have had face-to-face training with plans to reach the whole workforce by the end of this year;

:: The formulation of a multi-agency strategy to ensure a more co-ordinated response to child sexual exploitation;

:: An increase in staffing in the Sunrise Team, created to prevent and tackle child sexual exploitation;

:: New procedures to follow when staff refer possible child sexual exploitation cases;

:: The introduction of one point of contact for referrals of concern and all referrals to children's social care services for children over the age of 12 being screened for early signs of child sexual exploitation;

:: Regular meetings to ensure services share concerns about possible victims, abusers and hotspots in the borough and develop appropriate responses.
Jim Taylor, chief executive of Rochdale Borough Council, said: "We must not forget these terrible acts were committed by criminals and I applaud the bravery of the young women for bringing these cases to court.
"We are well aware of the issues the review raises and the way the council and its partners now approach the issue of child sexual exploitation has changed. We are now more able to intervene earlier and more robustly."
The council's own review of internal processes and procedures will be published next month.
Chief Superintendent Annette Anderson, Divisional Commander for Rochdale, said: "We have already stated that there were issues with an initial inquiry into CSE in Rochdale in 2008.
"GMP's (Greater Manchester Police's) force-wide approach to child sexual exploitation and child abuse in general has changed significantly over the last few years."
Thursday's report is only one of a number of reviews that are set to be published in the coming months, including the IPCC and a full Serious Case Review, due for publication in 2013.