X Factor judge Tulisa has backed a Facebook campaign to bring axed contestant Joseph Whelan back to the show.
Fans of rock singer Joseph - who lost out on a place in the Judges' House stage to Jake Quickenden, James Arthur, Jahmene Douglas, Nathan Fagan-Gayle, Adam Burridge and Rylan Clark - have started a campaign to get him back on the show.
One Facebook page titled 'Get Joseph Whelan back onto the X Factor' has more than 220,000 fans.
Tulisa told The Huffington Post UK: "I have no idea what the likelihood of that happening is, but I can say everyone wants a bit of eye candy every year and a nice male figure." X Factor judge Tulisa
She added: "All of the judges have different opinions. Sometimes it's not unanimous and everyone is making different decisions. From the get go I wanted him in the competition.
"I think he's gorgeous but I was battled with on that one. I am actually a Joseph fan so 'hey, bring back Joseph.'"
Joseph reportedly told The Sun he felt "shafted" by the judges. I asked Tulisa the truth behind this...
"I don't know what he means. We've got to pick somebody and it's not like all of us came to the same decision but if it was up to me he would still be in it."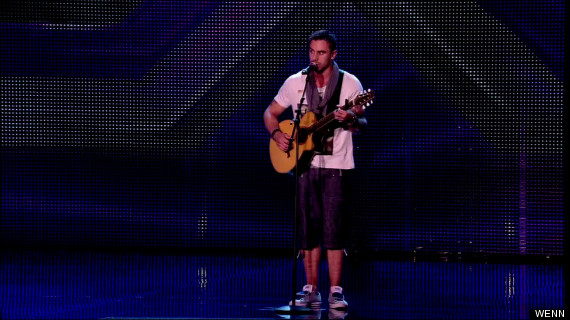 Joseph Whelan on the X Factor
Tulisa, who is mentoring the girls on this year's show, also revealed that, if pushed, she has a favourite to win:
"I'll tell you someone that isn't in my category, I absolutely love James Arthur.
"He's amazing. I think he's got an amazing voice. I think he's going to go so far in the competition - even a potential winner."
The former N-Dubz star releases her tell-all biography Honest on Thursday and is also preparing to release her debut solo album, The Female Boss, on 26 November.
She will perform her next single, a ballad, on the X Factor during a live show - just as Cheryl Cole and Kelly Rowland did last year - without a very favourable reception. Can Tulisa fare better performing live?
"It's terrifying but you've just got to get on with it and hope for the best," she said.