Brendan Rodgers has suggested his Liverpool players may start to dive in order to get decisions after he lamented the Reds' bad luck this season.
Liverpool have conceded three penalties in the Premier League this season whilst having a number of appeals waved away in the process.
Jonjo Shelvey was also red-carded in last week's 2-1 loss to Manchester United and was so incensed he accused Sir Alex Ferguson of playing a pivotal role in his dismissal.
And Rodgers, who is still searching for his first league win, has hinted at dishonesty emerging as the best policy.
"I'm concerned that we've not had any sort of rub of the green from officials," Rodgers said at his pre-match press conference on Thursday.
"We like to think we are a sporting team, I have always told my players to do the right thing, not to dive, to play fair. But the fairness we show, it seems the decisions pass us by because of it.
"[Diving] is not something we want to encourage but if you're not going to get decisions because of it players may do that," the Northern Irishman added.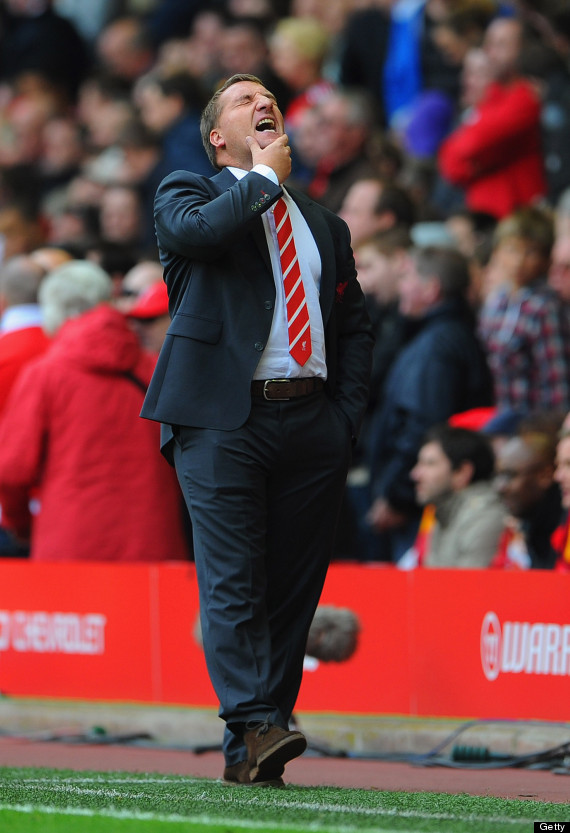 Rodgers displays anguish in defeat to United
The former Swansea boss' reaction is a curious one due to the number of Liverpool players who have been accused of diving in the past.
Steven Gerrard and Luis Suárez have both gained reputations for falling to ground too easily while only last week Glen Johnson appeared to go over against United under no contact.
In the corresponding fixture last season Stewart Downing also tumbled when he ran past Patrice Evra despite the Frenchman not forcing him to fall.
Rodgers' comments came on the same day Stoke City boss Tony Pulis demanded divers be handed three-match bans.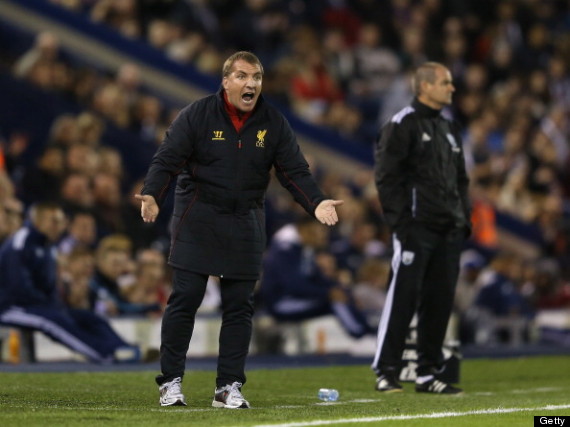 An irate Rodgers during Liverpool's League Cup win at West Brom
In the Potters' 1-0 defeat at Chelsea last week Oscar was booked for simulation while Branislav Ivanović should arguably have been yellow-carded for the same offence in the first-half.
Uefa suspended Arsenal's Eduardo da Silva for simulation in 2009 after he won a penalty against Celtic in a Champions League qualifying match. But having bid to set a precedent, Uefa backtracked when Arsenal appealed successfully and the suspension wasn't imposed upon the Croat.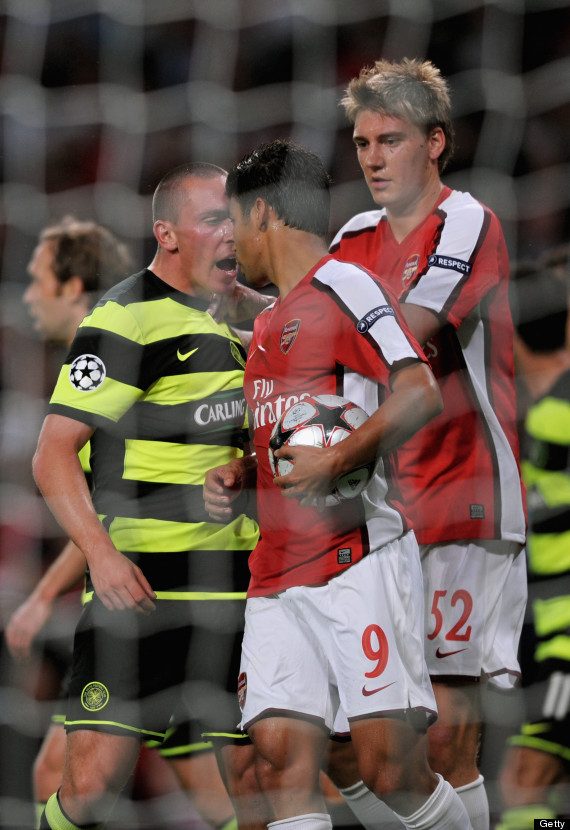 A furious Scott Brown confronts Eduardo