They're known for their elegance, style and poise, so it's no surprise the French are also top dogs when it comes to lingerie.
Charting a century of French underwear, the Lingerie Française exhibition features more corsets, bras, thongs and panties than you can shake a stick at…and will make you think long and hard about those greying cotton briefs lurking at the back of your knicker drawer.
The free exhibition, which opens to the public on October 2, features collections by Aubade, Barbara, Chantelle, Empreinte, Implicte, Lejaby, Lou, Lise Charmel, Passionata, Princesse Tam.Tam and Simone Pérèle.
Scroll down for a gallery of lingerie through the ages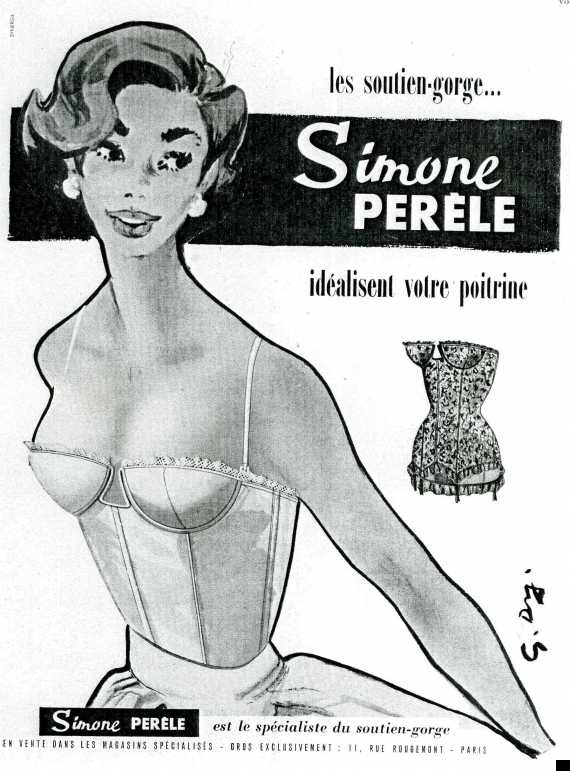 260 pieces of influential lingerie will be on display - dating from the 1880s to today, along with video installations and a life-sized hologram delivering a trans-historic striptease.
The timeline starts with the evolution of the corset – a descendent of the boned basque, which, while sculpting an ideal silhouette, was very constricting.
While the first bra was trademarked in 1889, advertisements for the "breast retainer" did not appear until 1905.
SEE ALSO:

<
The bra was to be worn with a shortened corset, which served as a waist-cincher and held stockings in place with garters.
By the 1920s, the girdle had made an entrance and the bra industry began clearly separating the breasts for the first time.
The trend for lingerie sets began after the Second World War and in the 1970s, the release of the soft-porn film Emmanuelle sparked a desire for more sensual lingerie.
The 1980s saw the introduction of the tanga brief and the bodysuit and Lycra fibre came to feature heavily. The soft porn film Emmanuelle (starring Sylvia Kristel) sparked a demand for more sensual lingerie
Push-up bras, padded cups and nude fabrics characterised the 1990s, and technical innovations - including lingerie sets in molded lace launched by Aubade and Barbara are among the industry creations of the 21st century.
So don your best scanties and come feast your eyes on the most delectable selection of underwear around.
Lingerie Française: The Exhibition runs from October 2 -7 at the London Film Museum.