Bottoms up, it's Brazil's annual "Miss BumBum" pageant!
Yes, it's that time of year when 27 luscious, ripe bottoms fight it out to be crowned the best backside in the country.
What's more, the first round is determined by online voters – yes that means the fate of these delectable buttocks lies in your capable hands.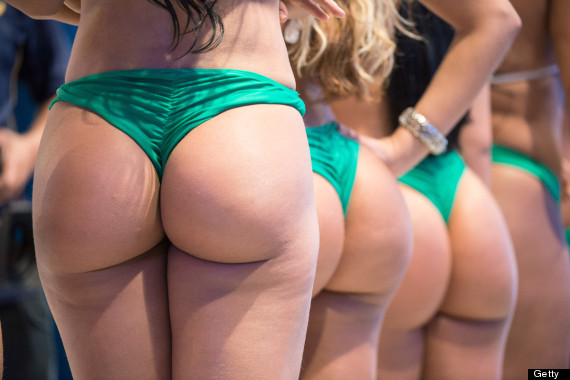 Bum deal: Which buttocks are Brazil's best?
After narrowing the 27 down to 15, the contest will see the remaining girls travel to Sao Paolo in November for the "grand finale", where a panel of judges will scrutinise the booty.
Literature on the website urges contestants to "show your talent to represent the 'national passion',". It also points out a recent Spanish survery which found that 81 per cent of men prefer women with curves and "furthermore, they do not care about the cellulite".
SEE ALSO:
Last year's contest saw model Rosana Ferreira take the crown – and the $5,000 prize money, with second prize on $3,000 and third place taking $2,000.
And like all the best beauty pageants, Miss BumBum is not without scandal.
Cibelle Riberio was almost disqualified amid suspicions she may have had buttock implants. Graciela Murano, a writer and editor for Oddee told The Huffington Post Riberio had been the nation's favourite, but the scandal - coupled with the fact she reportedly refused to take an X-ray - almost derailed her spot in the running.
However, she has since submitted an X-ray and is back in the running, Globo said.
Phew.