Family portraits are few people's idea of fun, and judging by the expressions on the faces of the familial sitters in these group paintings, that's always been the case.
Family is such a universal thing that it's hardly surprising that the family portrait has been taken on by the artistic greats - from Monet to Picasso and Gainsborough to Renoir, people with shared bloodlines have been immortalised on canvas for centuries.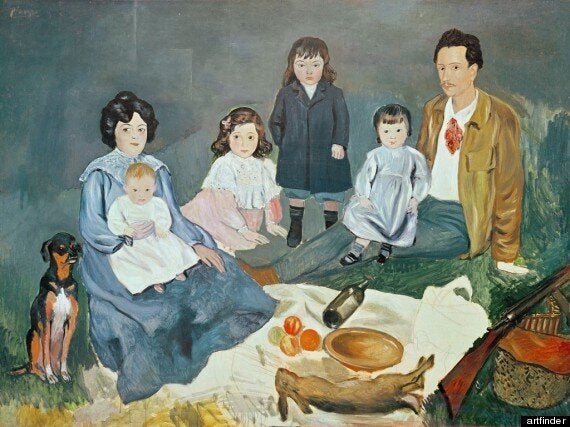 Picasso's painting shows a family at breakfast
What's interesting about these portraits, however, is that they are as different as the families within them. We chose these paintings not because of the artists who created them, nor the prestige of the sitters who inspired them. But instead, because they all showed a different interesting aspect of family life - from strength, to shock and raw maternal love.
What do you think? Have we missed out one of your favourite family portraits?