X Factor contestant Rylan Clark stunned viewers on Sunday evening with his emotional response to getting through to the final stage of the competition.
WATCH Rylan's overwhelmed response above.
The Essex singer collapsed on the floor, and emitted some inhuman-sounding sobs after learning that Nicole Scherzinger had chosen to put him in her final three of the Boys group, to take part in the live shows from next week.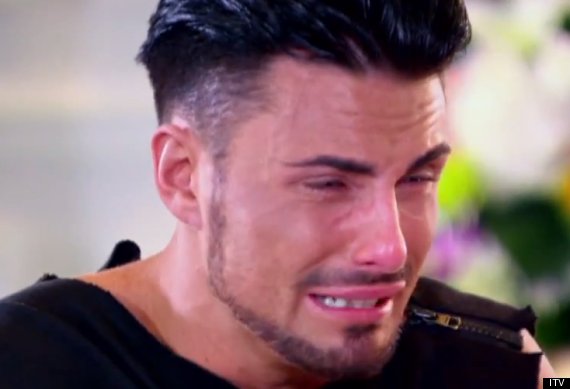 What's Rylan going to be like if he gets the boot in the final rounds?
Things have not been so positive for the singer behind the scenes, however, with the Sun reporting that Rylan has been receiving death threats since appearing on the show.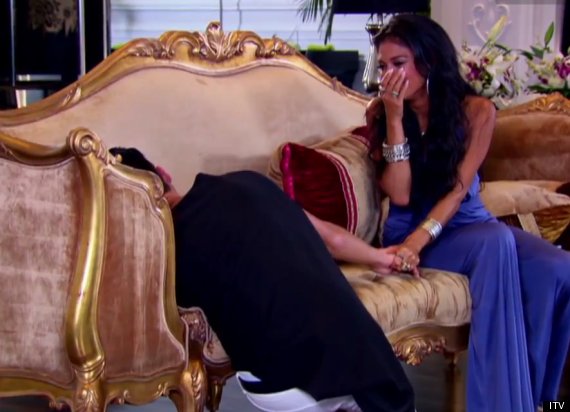 Nicole Scherzinger does her best to console an overwhelmed Rylan Clark after choosing him for her final three
And the threats made on Twitter have left the contestant afraid to leave his home, and fearful for his unwell mother.
Rylan's success on the show has angered viewers, who don't think he's good enough vocally. He tells the Sun, "I've had death threats, I've been told I'm going to be bottled and my face sliced open.
"At times it has killed me and it's disgusting - some of these people act like I'm a murderer. It has made going out in public quite daunting." Read more here...
Here are the twelve finalists, with one wildcard act to join them on Saturday. Who gets your early vote?