Arsenal were monitored ahead of their Champions League fixture with Olympiakos by none other than American Olympic legend Michael Johnson.
Johnson, an immaculate pundit for the BBC during the London 2012 Games, was a surreal attendant at the Gunners' Hertfordshire training base on Tuesday since he appeared not to interact with any of the players or staff.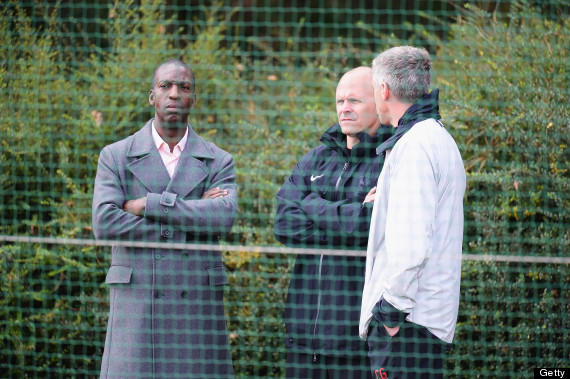 Johnson speaks to staff at London Colney
The 45-year-old won gold at Barcelona 92, Atlanta 96 twice and once more at Sydney 2000.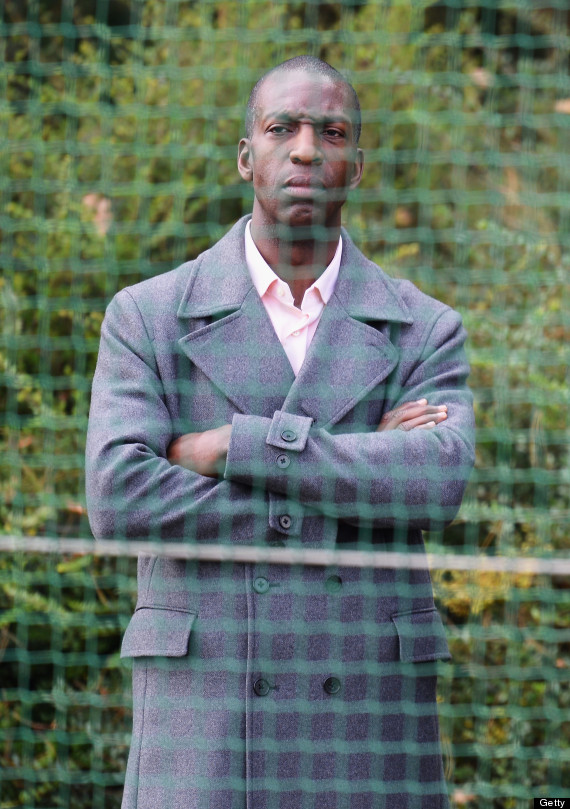 Other side of the fence: Johnson watches on
Arsenal, who opened their European campaign with a 2-1 win at Montpellier a fortnight ago, will hope to bounce back after they were defeated 2-1 at home to Chelsea at the weekend.