Cor blimey, if looks could kill we reckon Alex Reid would be out cold.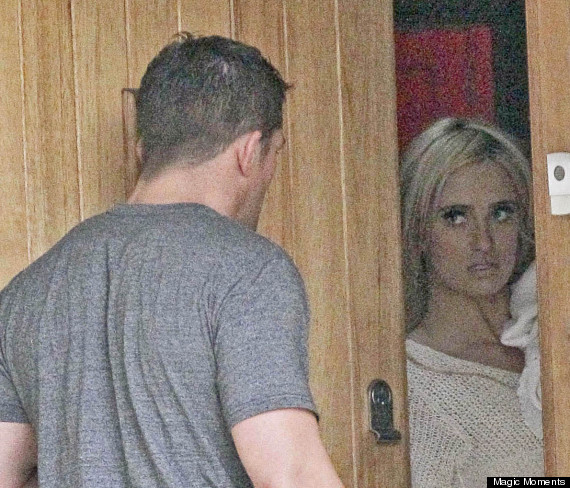 Chantelle Houghton looked less than impressed to see her ex fiance as he stopped by the house they used to share together yesterday.
The former Celebrity Big Brother star was forced to open the door to Alex after he was unable to enter the house with his keys.
Safe to say Chantelle had changed the locks then.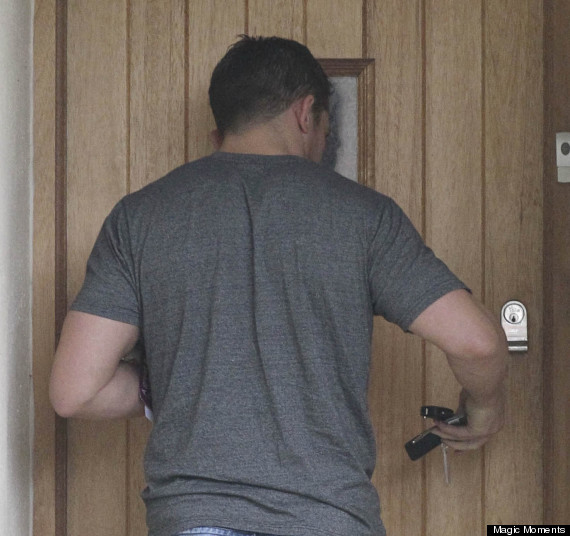 The couple split last month following an altercation at their house, which saw Alex arrested.
Ever since, they have had a very public war of words through various magazine interviews and columns.
And in the latest installment, Chantelle has confirmed that she will not let Alex spend time with their three-month-old daughter Dolly as she "doesn't trust him".
She also wrote in her New! magazine "Alex did another interview last week, and in it he said I don't trust him with Dolly.
"As any new mum will know, it's nerve-racking when you first leave your baby.
"He admitted in New! a few weeks back that I do 90 per cent when it comes to Dolly, and when we lived together he did ten per cent."
She continued: "So, at the moment, I don't trust him. I'm not being horrible or vindictive, it's just a lot to expect to take a baby when you've only been around ten per cent of the time."