Homeland's sweep of the Emmy Awards last week - including triumph for Damien Lewis and Claire Danes in the Best Leading Actor and Actress categories, as well as the top gong for Outstanding Drama Series - only added to the anticipation for the second series.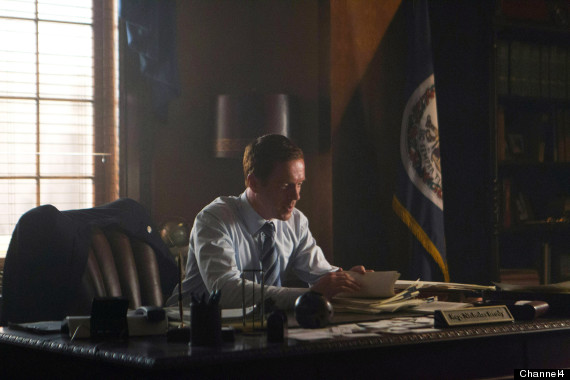 Sergeant Brody (Damien Lewis) - a case of careful what you wish for?
The first series gripped its audience on both sides of the Atlantic - including a certain Mr Barack Obama who revealed it was his favourite show - with its narrative of a US marine Sergeant Nicholas Brody, returned to his homeland after years in captivity, greeted as a hero, tormented by the death of his captor's young son, and ready to avenge - 'turned' as the CIA would have it.
Except the only person who realised the threat of Brody's reemergence into US society was Agent Carrie Mathison, and she was having more and more trouble being heard, as her bipolar disorder threatened to overwhelm her.
MORE: Why Do We Love Homeland So Much? Here Are Just Five Reasons For Starters...
How did we leave them? Brody stopping short of blowing himself up along with a host of his country's political leaders, and Carrie succumbing to shock therapy in a desperate bid to heal herself of her demons... and muttering 'Issa' - the name of Brody's murdered young friend - as she went under. Had she made the connection?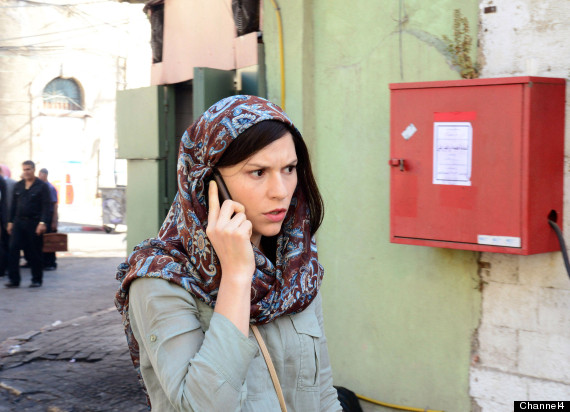 Carrie Mathison (Claire Danes) is in recovery - but back in the game?
Last night, I sneaked a viewing of the first episode of the second series. So, without ruining it for those who've already booked the TV for Sunday evening, here are five things just to whet the appetite...
1. Nicholas Brody's return to 'normal' civilian life is not just complete, he's entered politics and it looks as though it's about to take off in a completely new, high-profile direction.
2. The writers cover an enormous amount of ground, seemingly effortlessly in the first episode, with a broader canvas on which to paint than the first series. More people, countries, situations, all with the same cut-throat pace.
3. Brody's family life remains complicated, as his wife finds out something about him, and their daughter is obviously becoming increasingly important to the story.
4. Saul is still working very, very hard, and obviously really needs Carrie beside him.
5. And Carrie? She's stick-thin, recovering from her treatment and a different woman from the one we knew in the first series, but we do get to see her smile, and it's great.
Enough for now? Oh, and one more thing, you won't be disappointed... roll on Sunday evening and Homeland's return.