What is Oscar-winning director Paul Haggis's secret to success?
"I know how to fail very well for many years and years - trying to please everyone, and getting fired from my own television show."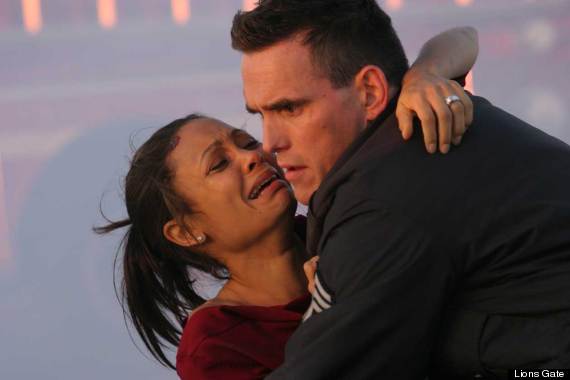 Paul Haggis won Oscars for both Original Screenplay and Best Film for Crash in 2006
Yes, this is the same Paul Haggis who became the first writer to win back-to-back Oscars for writing Million Dollar Baby and then Crash, but it appears he is not exaggerating the state of his decline:
"I was about to lose everything, the house, the car - I just didn't care. I just started writing what I wanted to write."
Haggis is helping judge the winning film in the House Shorts competition later this year, and he's sure this kind of freedom is at the heart of the value of short films...
"They're not trying to be anything else. It's one of the forums where we get to enjoy art for its own sake.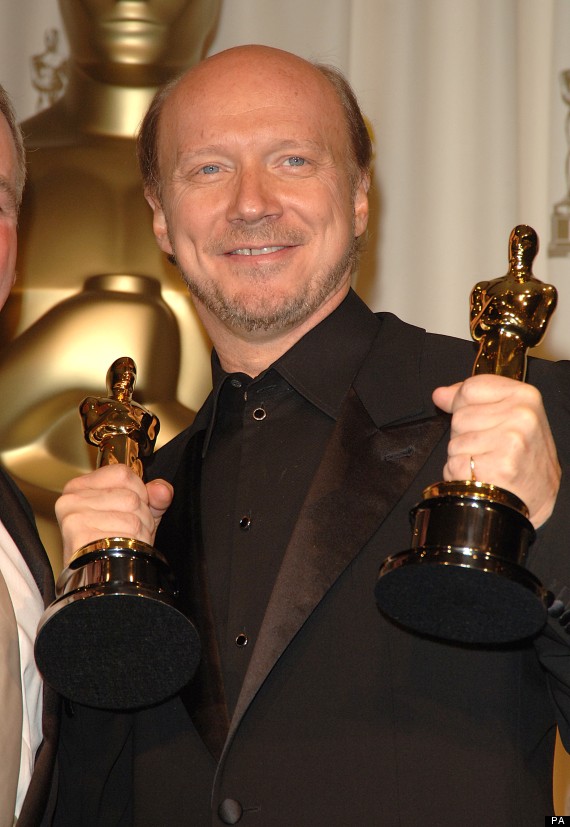 Paul Haggis has proof that writing without commercial incentive can have its own rewards
"I can remember, back in Canada, a governmental film, a short story about a woman, just sitting, talking. And it turned out she was having an abortion. The story had one turn. But the power of it left me breathless."
And another breathless moment, surely, was when he sneaked Oscar victory for Crash from the bookies' certainty. I can remember reporting on the Oscars that year, typing in Brokeback Mountain, and hovering over the 'Publish' button. So, did Haggis, like everyone else, expect Ang Lee to win instead?
"I didn't expect, I KNEW Ang Lee was going to win," he remembers with feeling. "I had the fixed plastic smile ready on my face, because the camera's on you, you don't want to look bad, and I was ready turning round in my chair to applaud.
"We were flummoxed, truly flummoxed."
Haggis is an extraordinary addition to the film industry, a genuine maverick, speaking out on subjects that people looking for a quiet life would avoid, namely Scientology, the religion he used to be part of, but has since described thoroughly and unfavourably. Is he a natural mischief-maker, or has his success brought extra responsibilities?
"I just think, if you have a voice, you have to speak up. It's a personal choice, not everyone has to, but what can I say? I'm a big mouth.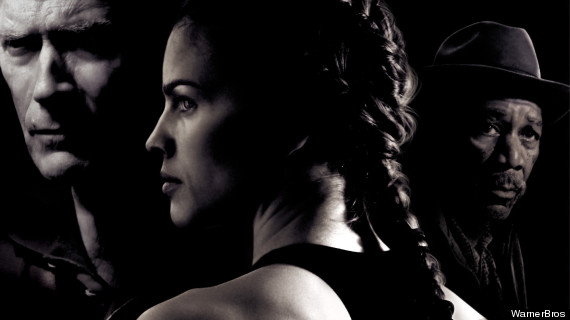 Million Dollar Baby brought Paul Haggis his first Oscar in 2005
"My one guiding rule for success in the film world would be, be careful of your friends. But I'm just trying to get through my day, as a story-teller, not a trouble-maker."
So who's going to win the House Shorts competition? What quality will push them across the line and secure Mr Haggis's vote? He pauses...
"Bravery, surprise, a unique vision, evidence of somebody not afraid to show who they are."
Sounds familiar.
House Shorts is a short film competition from Soho House Group to discover and develop the next generation of film makers. The winner will be announced in November and will be given industry support, from selected judges and BAFTA, to launch their film careers. Find out more here. Last year's winner below...