X Factor finalists have previously been forced to bunk down together in a house rented especially for the show, but this year it is all change, as the contestants have moved into a luxurious hotel on London's Southbank.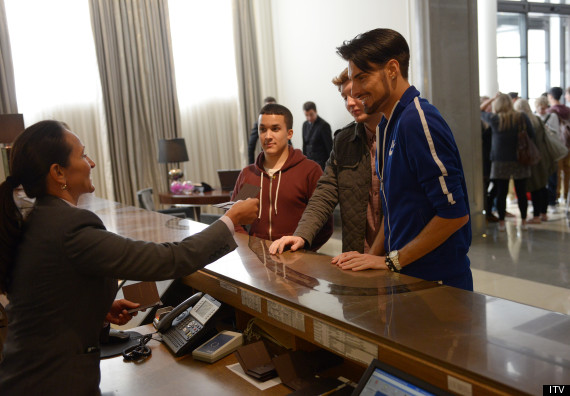 And in new unseen pics it looks like Rylan Clark, Carolynne Poole and co. have been rather enjoying their new surroundings.
They moved into the Corinthia Hotel - a favourite of Rihanna's - last month, before it was revealed they had reached the final 12, but bosses quickly slapped them with a booze ban, removing minibars from the rooms.
A source told The Sun that producers are not taking any chances with the contestants taking advantage of the hotel's luxury.
"The contestants have been spoiled with their accommodation and are being waited on hand and foot - but bosses can't foot the bar bill, especially if they're going to sink the amount of booze they're clearly capable of," they said.
"The hotel is getting a lot of publicity out of this but they won't have acts running riot."
The news comes just a day after it was reported that Staz Nair from wildcard act Times Red was caught running around the hotel corridors naked.
"Times Red were the offenders on this occasion but they aren't the only ones to let things get out of control," a source told The Sun.
"They are just letting off steam. But this was the third time in five days that other guests were disturbed and the hotel staff made it clear it is just not on."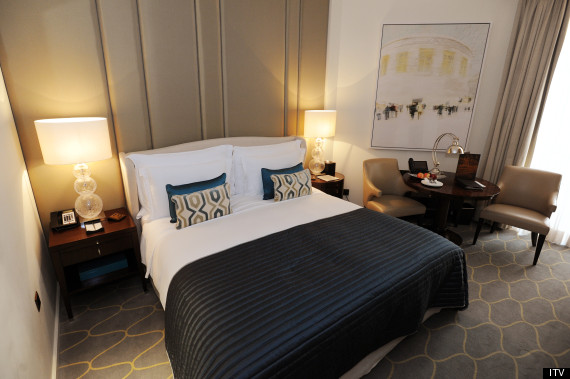 However, this contradicts previous reports that show bosses had specifically chosen a central London hotel in the hope of making more exciting viewing and boost the show's flagging ratings.
According to a report in the Daily Star last month, producers are hoping that the change of location will encourage contestants to be more like last year's wild-child Frankie Cocozza, who was regularly pictured out on the party scene.
"Frankie defied the curfew and partied in town and his antics were the talk of the show," a show source said.
"Bosses feel everyone should get a taste of what's on offer as a pop idol."
The finalists enjoyed their first night out on the town after Sunday night's show.
HUFFPOST UK CELEB ON FACEBOOK | FOLLOW US ON TWITTER
> IN PICS: THE X FACTOR FINALISTS