You know how it can be. You're lazing by the pool when a pesky photographer catches you completely off guard. Isn't that right Imogen Thomas?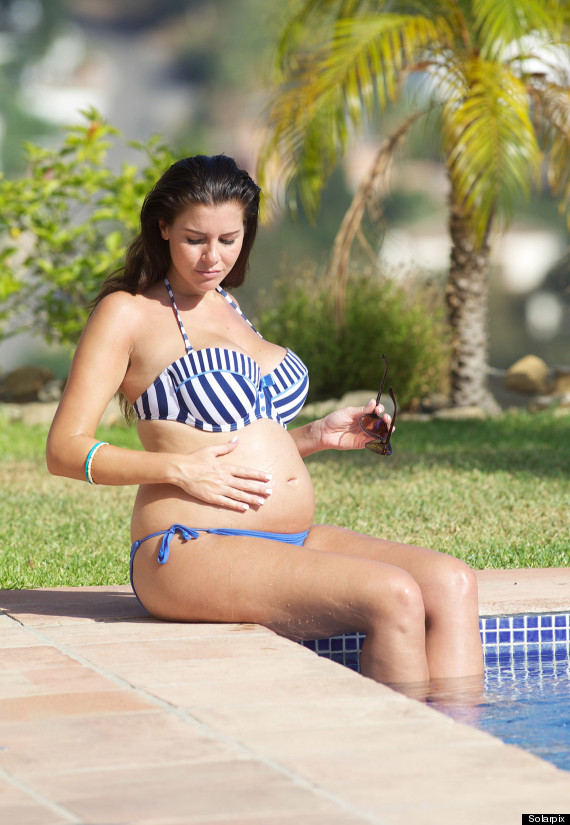 Oh.
The former Big Brother star was only too happy to smile for the cameras as she showed off her growing baby bump in a bikini during a recent holiday.
Imogen announced her pregnancy with boyfriend Adam Horsley in August, and recently caused controversy when she confessed she was depressed about her new body.
In an interview with Now magazine last week, she said: "I was 9st. I'm putting on weight on my sides and I've got bingo wings. It's depressing. And my hips have got a lot wider. I tried my jeans on the other day and I couldn't even get them half way up my leg!"
However, she later took to Twitter to defend the backlash, stating she had never once said she hated having a baby bump.
She tweeted: "THE @TheSunNewspaper 2DAY IT SAYS I HATE MY BABY BUMP.THIS IS TOTALLY UNTRUE.I LOVE MY BABY BUMP SO MUCH AND IT CLEARLY SAYS THAT IN @NOWMAG."
Alright love, we're not deaf.
HUFFPOST UK CELEB ON FACEBOOK | FOLLOW US ON TWITTER
> IN PICS: PREGNANT CELEBS