Millie Mackintosh isn't afraid to flaunt what she's got - and we're not surprised she's at it again after she bagged herself a rap star boyfriend the last time she did it.
The Made In Chelsea star - who posed for these saucy shots for this month's FHM magazine - revealed it was in fact the lads' mag who were responsible for introducing her to her current beau, Professor Green, after he spotted her on the last cover she did.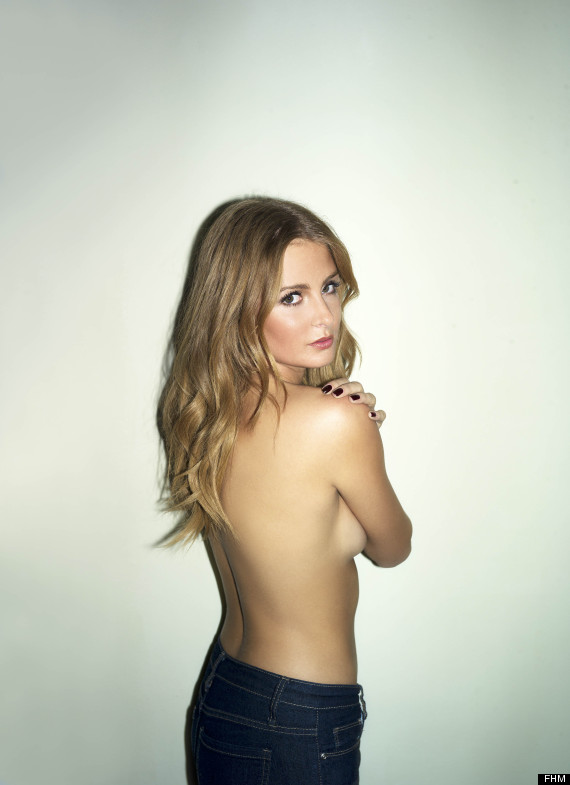 "When you guys emailed me saying, 'Can Professor Green have your number?' I was like, 'What the f**k?! That's so random, are you being serious?' But after you told me he was a really nice guy I agreed," she said.
"Then an hour later I get a call from a number I didn't know. It was Stephen. It was pretty cringe, he was like, 'Hey, it's Stephen. It's Pro Green.' And we chatted for, like, an hour and we went for dinner maybe two weeks later. The rest is history!"
Commenting on their relationship, Millie told FHM: "I think people are so quick to judge. They want to see people as 'like that person' and 'that type of person' and just assume that those two people couldn't possibly be together. It's ridiculous. I think if you click with someone it doesn't matter where you're from. It's much deeper than that."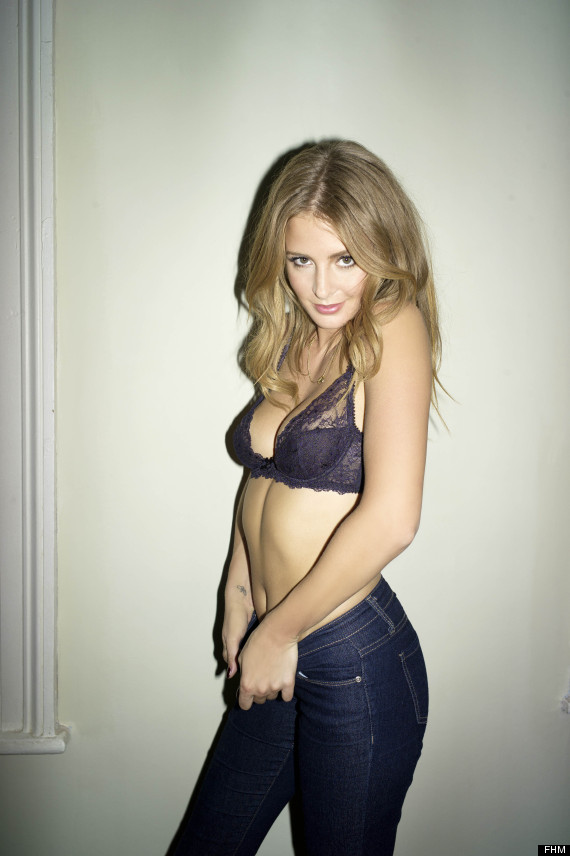 And chatting about her latest kit-off photoshoot, she said: "I've always found it fun to be a bit of an exhibitionist and get my kit off.
"I am very comfortable naked. Naturally at home I would just be wearing my favourite jumper over underwear if I was just slouching about anyway. I think that's probably how girls look sexiest – when you are kind of vulnerable but comfortable."
See more pics and read the full interview in the new issue of FHM, on sale now.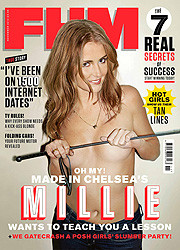 HUFFPOST UK CELEB ON FACEBOOK | FOLLOW US ON TWITTER