We were disappointed on Sunday night when The X Factor failed to include the reveal of the final 12's glossy makeovers (and no, we're not counting that dodgy video of them miming to Emelie Sande. Where were the wind machines, for goodness sake?)
Thankfully LOOK magazine, being the lovely people that they are, have given Tulisa's girls, Lucy Spraggan, Jade Ellis and Ella Henderson a cheeky makeover of their own in this week's issue.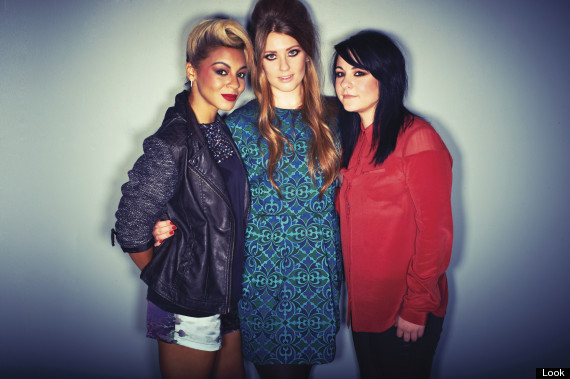 In their first ever magazine shoot, the girls look uber trendy as they chatted about life outside of the hectic X Factor circus.
Lucy, who impressed the judges with her own cheeky ditties, opened up about her sexuality, revealing her Grandad only found out she was gay when he Googled her.
"I've always been out, I was never really 'in'," she said. "I made my family call me Max when I was four years old and shaved my head to look like a boy. Saying I was gay was like saying I'm going to the shop, there was no shock.
"My grandad found out on Google recently and said: 'We've got loads of grandchildren, one of them was bound to be gay.'"
Fellow contestant Jade is also in a relationship with a woman, but revealed she nearly had a romantic encounter with a member of JLS when she was a teen.
"I met Marvin from JLS when we were 12 because we both sang in local talent competitions," she explained.
"By the time we were 15 we fancied each other, but were both so shy we wouldn't talk to each other. We had a long-distance relationship from the other side of the room."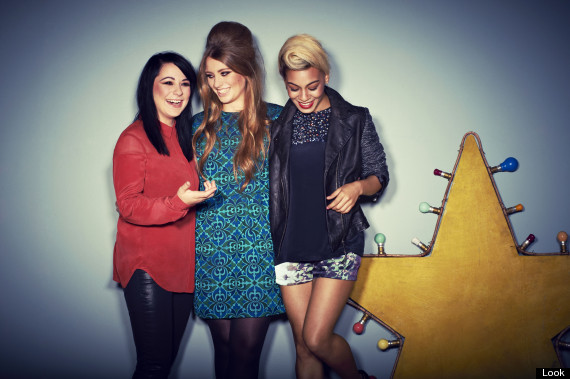 Meanwhile,16-year-old Ella is the youngest of Tulisa's acts and admitted she is hoping to find love in order to help her become a better artist.
"I haven't been in a proper relationship. It sounds weird, but I can't wait to fall in love and be heartbroken because I know I write the best songs when I feel strong emotions," she said.
The full interview appears in this week's LOOK magazine, on sale now.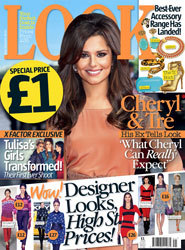 HUFFPOST UK CELEB ON FACEBOOK | FOLLOW US ON TWITTER
> IN PICS: THE X FACTOR FINALISTS