Tom Cruise turned his well-known macho persona on its head to play Stacee Jaxx, rock star without parallel, in epic musical comedy Rock of Ages, the big screen tribute to all things glam-rock.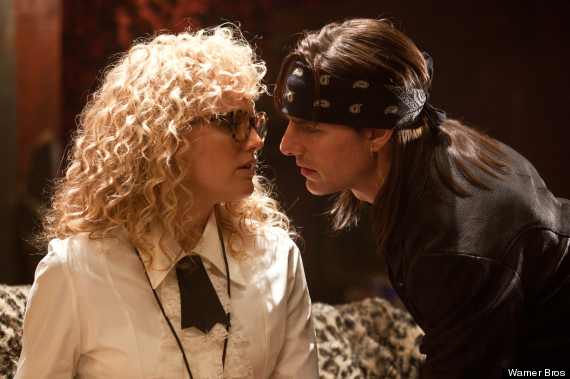 Malin Akerman plays a Rolling Stone journalist seduced against her better judgement into a steamy Stacee Jaxx encounter
As Mr Jaxx, Cruise is interviewed by journalist Constance Sack (Malin Akerman) and the interview takes a strange turn - WATCH our Exclusive Clip above.
HUFFPOST UK REVIEW: Rock Of Ages - Not To Be Judged, Just Enjoyed
Rock of Ages is available on DVD and Blu-Ray from 8 October. Watch the stars turn out for the London premiere, and the trailer below...