"We've been fascinated by murder mystery forever - the only difference these days is the science. It's replaced intuition and good old detective leg-work. But the instincts for mystery have remained."
Kathy Reichs knows. The American anthropologist turned best-selling author and now TV producer of Bones has made our enduring fascination with the more gruesome elements of crime her business - to the tune of 16 novels, detailing the cases of her fictional forensic anthropologist Temperance Brennan, the heroine of her books and TV series.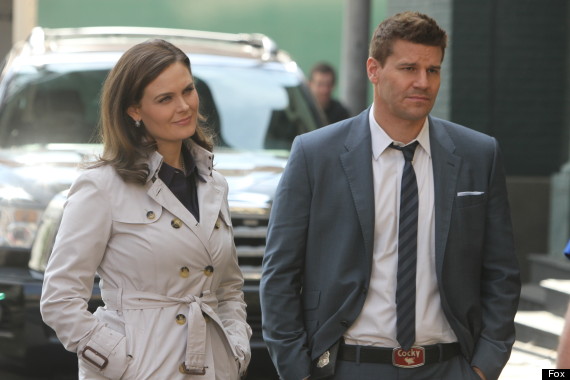 Bones, starring Emily Deschanel and David Boreanaz, is based on Kathy Reichs' own experiences
Reichs didn't set out to be a TV producer, not at first. Her great initial passion was archaeology (bricks), which became anthropology (bones) and took her to academic heights and consultancy on police cases both in North Carolina and Montreal - very similar to the back-story of Temperance.
"It crosses your mind, that you might have a bestseller, or even a movie, but then you tell yourself off, you say, 'don't be stupid.'
After sixteen years at the height of her profession, the American author put fictional pen to paper for the first time, with Deja Dead, and decided if she got 50 rejections from publishers, she'd never try again. She got... zero rejections, and the rest is crime fiction history.
As well as her career history, Temperance Brennan shares Reichs' humour, according to her friends - "when she makes a wisecrack, they say they can hear me" - but has more personal demons and an alcohol problem. Why did Reichs emphasise her character's fragility?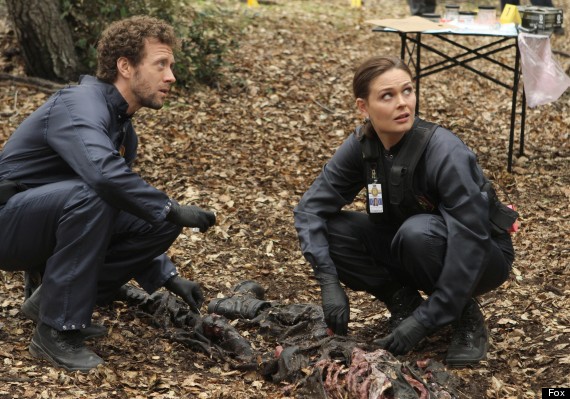 "You have to leave the work at the office," explains Reichs, of gruelling profession
"It's part of being an author, but I'm also trying to express through the characters what people in this line of work have to go through.
"Some chapters in my latest book deal with dead infants. Those passages are tough to write, and probably tough to read, but hopefully that's the nearest they'll get to experiencing it."
With the work involving raking over dead bodies in the hope of piecing together their story, both for the sake of justice, and in the hope of restoring dignity to victims, Reichs admits it's not the profession for everyone.
"We all read the news, and it's still shocking what happens time and time again. Young girls, guys posting things on the internet, all tose things... I've never lost my capacity to be shocked.
"I think you have to have a certain psychological make up to be able to do this job, and I have to leave it behind at the lab, otherwise I wouldn't be able to do my job, but that's what I commit to as a scientist."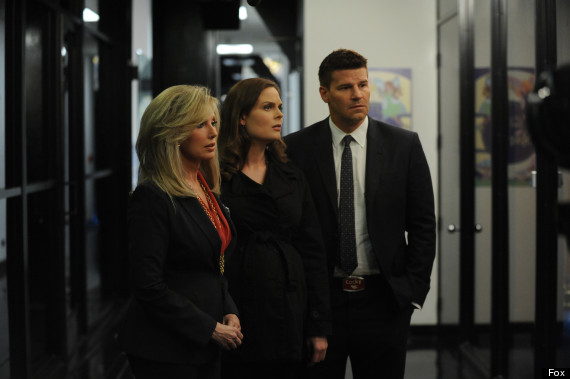 Kathy Reichs fact-checks every Bones script for technical accuracy
In 2005, Reichs was approached by TV producers who "clearly shared her vision, wanting a show with humour, character, not just procedures". The result was Bones - one of the flourishing "crim-edy" TV genre, starring Emily Deschanel and David Boreanaz.
"David was with us from the start," remembers Reichs, who remains involved with every aspect of production, including checking every script for technical accuracy.
"The character of Temperance took more time, but once Emily came in and read with David, she was so good, it just worked."
Now she's not only the author of scientific crime novels, an academic specialising in the topic AND a TV producer, can she ever enjoy a good bit of crime drama on TV like the rest of us?
"Oh, I'm always doing that thing - 'that wouldn't happen.' My son gets cross with me."
Bones Season 7 is out now on Blu-ray & DVD from Twentieth Century Fox Home Entertainment. Watch the trailer below...