What with having an affair and all, you'd think Kristen Stewart would be doing anything to keep in Robert Pattinson's good books.
But we can only imagine what he makes of this picture of her topless in a car with two strapping young men.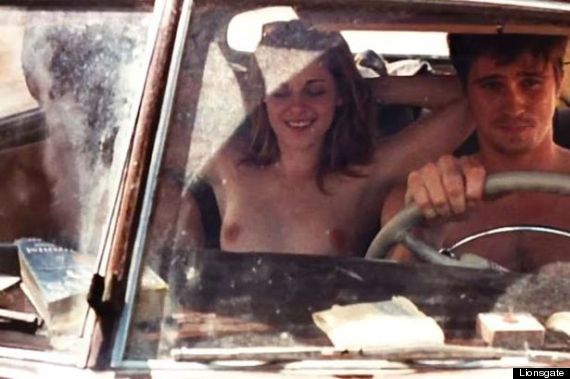 Admittedly, it is all for her new film On The Road, but still, you wouldn't exactly be chuffed would you?
She apparently appears nude 'multiple times' in the flick and does some very saucy things to two male characters, as well as engaging in a threesome. Oo-err, missus.
The Twilight couple are reported to be giving their relationship another try, following her affair with Snow White And The Huntsman director, Rupert Sanders.
Kristen recenlty told MTV News she wasn't bothered about getting her kit off on camera.
"It didn't bother me," she said. "You can do no wrong with [director Walter Salles]. He puts so much inside of you."
Ahem. Kristen could probably could have chosen her words more wisely given her previous with directors...
HUFFPOST UK CELEB ON FACEBOOK | FOLLOW US ON TWITTER
Celebrities With Leaked/Hacked Photos