Newcastle United have launched what may be the most dubious footballing commercial venture of them all having unveiled their superhero Whey Aye Man.
The black and white crusader, who looks like a discarded character from The Incredibles, boasts "the speed of Hatem Ben Arfa, the strength of Shola Ameobi and the reflexes of Tim Krul".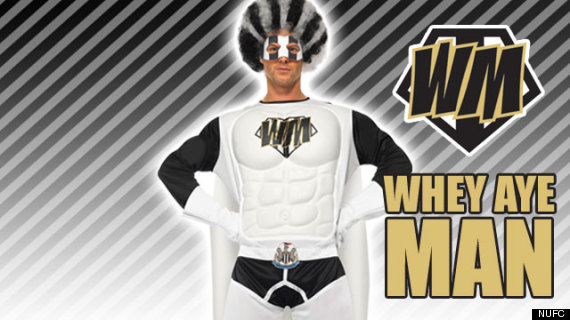 Worst footballing commercial venture ever?
Worst of all, you can actually 'be' Whey Aye Man for the generous sum of £49.99.
In fact, maybe it's not the worst aspect. Because Newcastle have said "it will also make an eye-catching outfit for home and away games". Poor, dying football.