Why mess with a winning formula?
Bruce Willis has obviously decided it's not necessary, and is already deep in production for the fifth outing for his Die Hard character John McClane, and here's the first footage of him in action - WATCH the trailer above.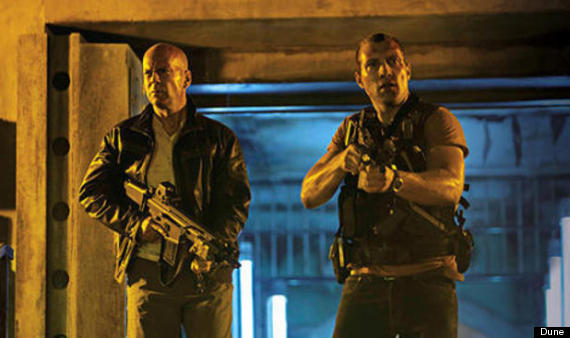 Entertainment Weekly's snap also features Jai Courtney (right) as John McClane Jr
The film is called A Good Day To Die Hard, and features Jai Courtney as McClane's son John Jr, with the pair of them heading off to Russia to take on local forces - and that's all we know, except that Cole Hauser's playing the villain that it's out on 14 February next year. So book that Valentine's Day viewing now.
Some pictures of unnecessary sequels below - not that we're saying this is one...