Now that Chris Brown has allegedly been dumped by girlfriend Karrueche Tran, he is free to do whatever he likes with ex-girlfriend Rihanna.
And the pair look to have wasted no time in getting close, after they were spotted cosying up at a Jay-Z gig last night.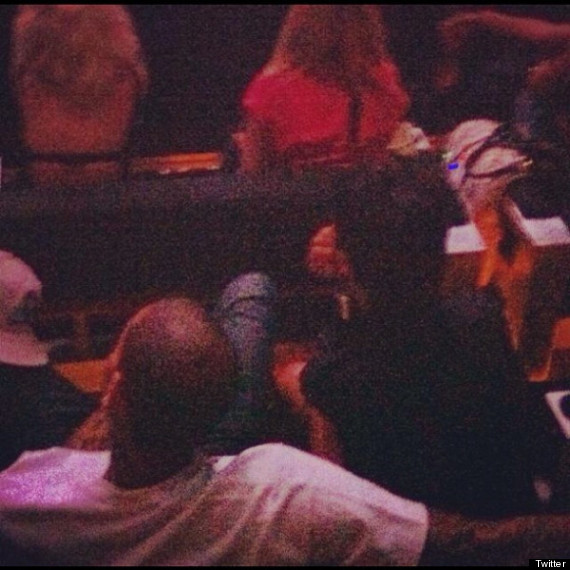 Chris was seen with his arm around his ex as they watched the rapper perform at the Brooklyn stadium.
Karrueche is said to have ended her romance with Chris after he was allegedly seen "hugging and kissing" Rihanna at celeb hotspot, Griffin, in New York on Monday night.
An eyewitness told Celebuzz they also "went to the back of the club alone together" after Chris had taken off his top and began "dancing on the table for Rihanna" and the two then started "dancing together and being very smitten".
The next day, Chris was pictured sneaking out of the same hotel where Rihanna was staying.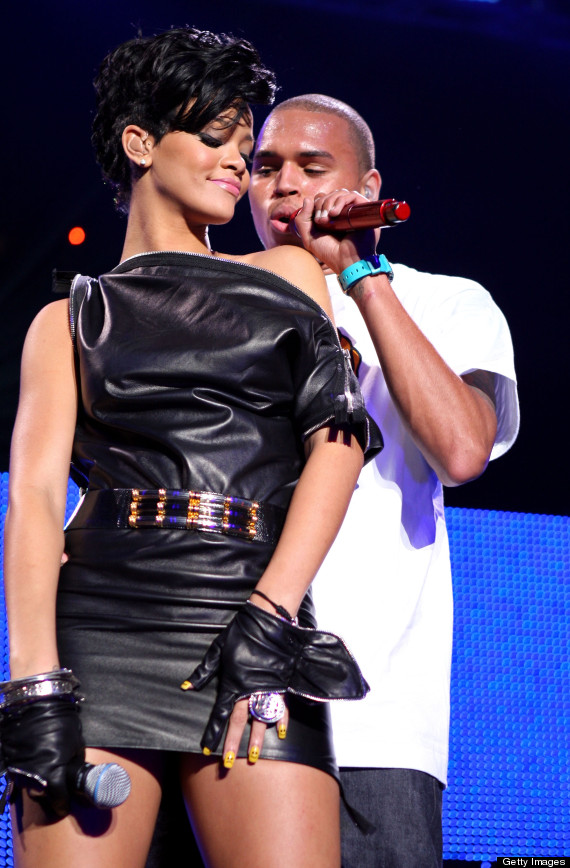 A source told RadarOnline: "Karreuche finally had enough and dumped Chris for good. Karreuche and Chris had been on thin ice for a while, but after he was spotted getting with Nicole Scherzinger in a Los Angeles nightclub recently, and then when reports surfaced that he had hooked up with Rihanna - so she finally dumped him.
''Karreuche was very patient with Chris and never nagged him about what he had been doing whenever they were apart.
''She never went through his cell phone, but she suspected for a long time that he had been cheating on her for some time, she just never had the proof.''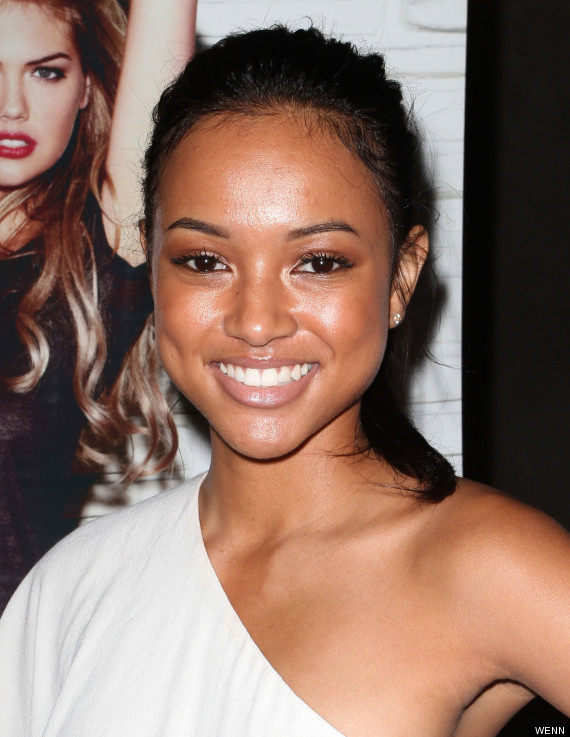 Karrueche Tran
Chris and Rihanna shocked viewers of the MTV Video Music Awards last month when they shared a very public hug.
HUFFPOST UK CELEB ON FACEBOOK | FOLLOW US ON TWITTER