Usain Bolt's camera he used after winning the gold medal for the 200 metres at the London 2012 Olympics has gone up for sale on eBay.
Bolt grabbed the camera from Jimmy Wixtrom, of Swedish newspaper Aftonbladet, and snapped shots of compatriot Yohan Blake and members of the crowd before he carved his name on the camera and handed it back to Wixtrom.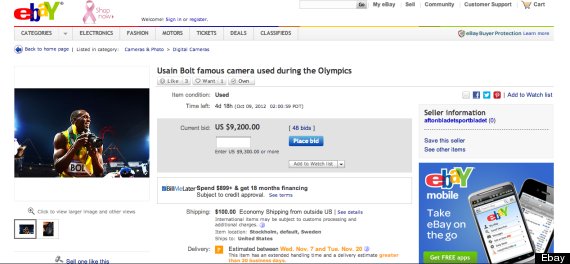 Bolt's Nikon camera on Ebay
Wixtrom put the camera up for sale this week on eBay, and the proceeds will go to the Swedish Cancer Society as well as Bolt's own foundation for children in Jamaica.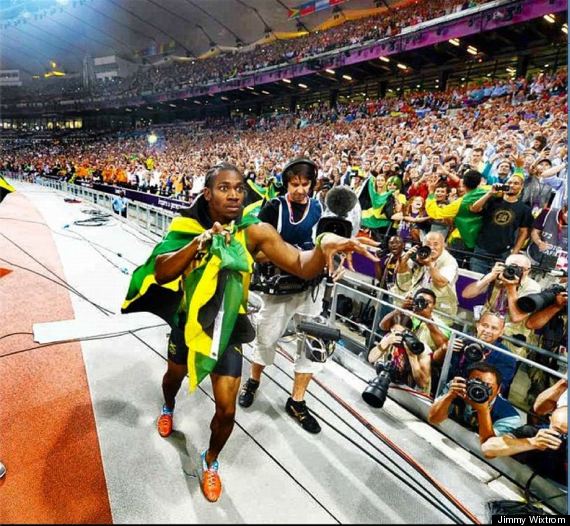 Bolt's snapshot of Yohan 'the Beast' Blake
The current bid at the time of writing is $9,200,00 but with the auction set to last until Monday, it will comfortably reach the five-figures mark.