"I'm waiting to be asked my bra size at some point," laughs Jahmene Douglas, the shy X Factor contestant with the big voice who's made it to the finals.
The former supermarket shelf stacker is learning to get used to all the pampering that comes with the singing contest: "It is quite alien because you're getting spray-tanned and makeup put on, it's really quite strange.
"But you know they're making you look good enough for TV, your eyebrows look like Bert and Ernie but you've just got to trust them."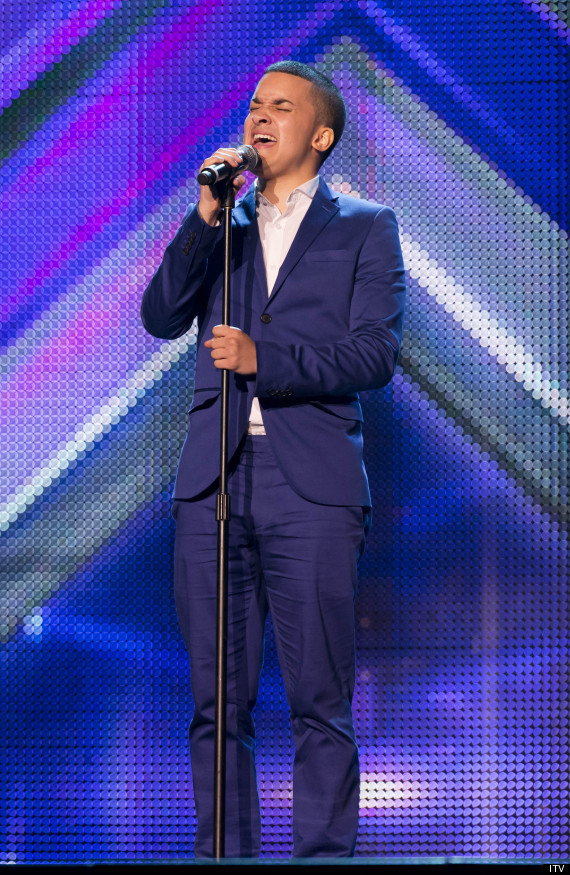 Jahmene on the X Factor
At Judges' Houses, viewers saw Jahmene's mentor Nicole Scherzinger tell him to "grow some balls" - has he achieved that?
"It's harder than it sounds," he giggles.
In his softly spoken manner, with a voice that reminds me of Michael Jackson, the 21-year-old explains: "It's just about believing in myself and knowing that everything's all right for the performance.
"Bootcamp is nervewracking for everyone, it's just a horrible experience, I think even if you put Stevie Wonder in that place he'd break down. It's nice to get to the final stage to prove yourself."
Jahmene, from Swindon, was found on YouTube by the show's producers and stunned viewers with his first audition when he sang Etta James' At Last. He says he's now "excited" and adds: "We've got so many surprises, it's just going to be so much fun."