Lucy Davis didn't realise she had something in common with Elvis. But so it transpires. Just like the King (of myth, anyway, and it's a great story), Davis once unwittingly entered a competition… as herself… Exactly how did that happen?
"I went along to audition for a commercial, and there were all these girls there with blonde, straight hair, asking me 'Did you get a brief?'" she remembers.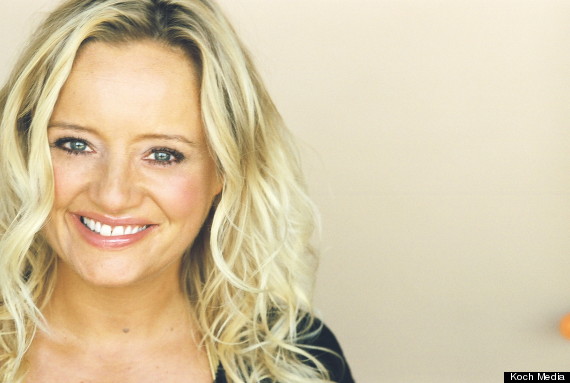 Lucy Davis was bemused when she had to compete against a load of Dawn-a-likes, without realising
"I hadn't had any sort of brief. I asked them what they'd been told, and it was 'Come as Dawn from The Office'. A bit embarrassing, really."
But at least victory was in the bag, surely, with what one might call a convincing head start? "Nope, I didn't get it," she laughs.
Which is strange to hear, because Davis is safely imprinted on everyone's public consciousness as the deceptively shy, ultimately feisty receptionist on duty in Ricky Gervais's Office, at the mercy of David Brent's effortless witticisms – "we've all been up at the crack of Dawn", etc - how could she resist? – until she finally picked up her colouring pencils and left, before returning magically to reclaim her great unexpressed love, colleague Tim.
"I'm very proud of it, and love it that people associate me with something so good, but it just feels like such a long time ago," she reflects today in London, and she's right – it is a decade in between, during which she married another actor (Owain Yeoman, The Mentalist) and upped sticks to make her name as one of Hollywood's Brit-pack.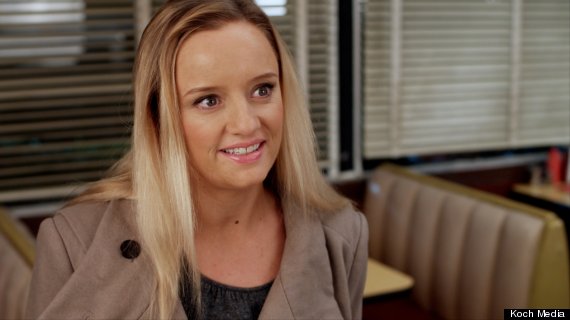 Lucy Davis stars in Some Guy Who Kills People - an American film, but with a distinctly familiar vibe
Which is how she's ended up in Some Guy Who Kills People, made by Americans, but with a very British sensibility.
"It's got that quirky thing going on, similar to something like Shaun of the Dead in its attitude," explains Davis, who was also in that British hit in 2004.
The cast is an unlikely ensemble, including Kevin Corrigan (Pineapple Express), Karen Black (House of 1000 Corpses), and even a name any fans of TV movies, generally starting at 2:30pm on Channel 5, will be delighted to hear - the great Barry Bostwick. Unfortunately, Davis didn't have any scenes to shoot with housewives' longtime favourite Bostwick, but she assures me, "he's a charmer".
Davis plays the girlfriend Stephanie of Ken Boyd (Corrigan) a small-town loser/loner who just wants to be left in peace... until the bodies of all those jocks who bullied him throughout high school start piling up...
"There's lots of strange stuff going on, with people keeping their faces very, very straight. It was great to be part of it."
Despite loving this kind of British humour, even in the hands of Americans, Davis - entertainer Jasper Carrott's daughter - is not heading home any time soon. A single woman again, her priorities remain "my dog, my friends, my lovely home.. it's where my nest is, for now."
Some Guy Who Kills People is in UK cinemas from today, Friday 5 October. Watch the trailer below...