Aston Villa manager Paul Lambert has hit out at Norwich chairman Alan Bowkett for going public over the details of his departure from Carrow Road at the end of last season.
Bowkett claimed at a Norwich fans' forum last night that Lambert was asking for £2 million compensation for unfair dismissal and breach of contract under the terms of his deal with the Canaries.
He reportedly said the manner of Lambert's departure was "no surprise because he has walked out on every club he has ever managed".
But Lambert today revealed Norwich, who he led to two successive promotions, are also suing him over his departure.
A Premier League managers' tribunal is due to decide on the matter and Lambert is disappointed Bowkett has decided to bring the issue into the public domain.
He said: "I'm disappointed what senior officials at Norwich have said in relation to myself.
"What Norwich haven't stated publicly is that they are actually suing me.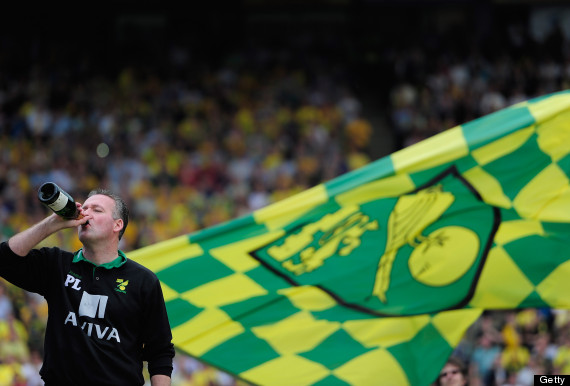 Lambert drinks to Norwich's promotion in 2011
"I'll let him (Bowkett) say what he has got to say and we'll see what happens.
"It is before the Premier League managers' tribunal at which the LMA (League Managers Association) are acting on my behalf.
"That's the way it is at the moment and it is inappropriate for me to comment anymore and be disrespectful to the tribunal.
"I don't know when it is going to happen. I'm too busy trying to win games to worry."