X Factor finalist Lucy Spraggan has revealed that most of the songs on her album are inspired by her relationship with an older woman.
The openly gay singer - who wrote her first album, Top Room At The Zoo, before she entered the TV talent show - says she wrote the songs about her short-lived fling with a 27-year-old woman she met during a trip to the States.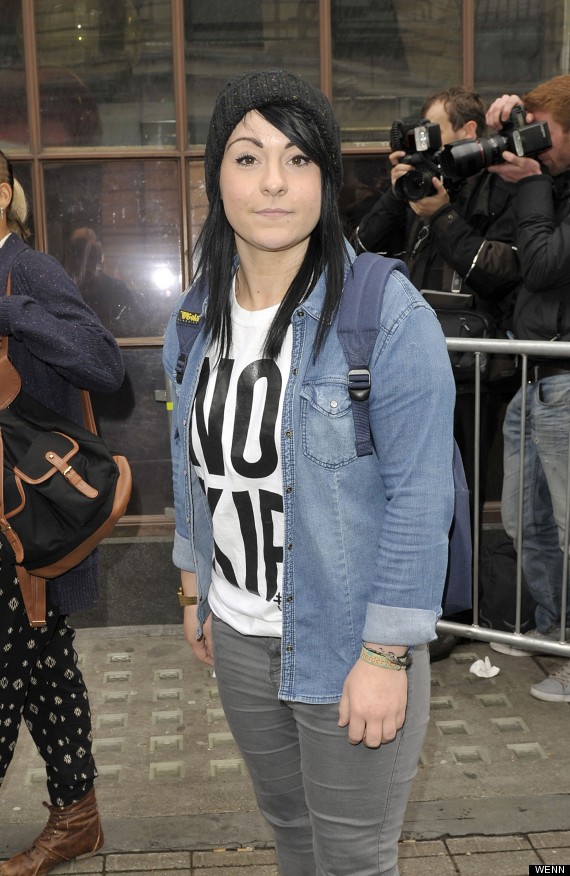 In an interview with Now magazine, she said: "When I was 18 I went to America for three months on my own and fell for a 27-year-old. Most of the songs on my album are about her."
The X Factor hopeful also revealed to Look magazine that she's currently single after a recent break-up.
"I was seeing a girl for about five months, but she's going to Thailand for a year. It's heartbreaking, but I'd much rather have loved her than never met her," she said.
"There's no way I'd want her to change her plans."
And being out and proud and inspiring other young lesbians to do the same is one thing Lucy is really proud of since entering the singing competition.
She told The Sun: "It's been amazing. I've done gigs and some young girls there said they were watching TV with their parents, they heard my music, their parents loved it, found out I was gay, still loved it and they've said, 'Oh, I'm gay as well,' and their parents have been fine.
"For me, to have helped someone come out is the biggest compliment ever."
ENTER OUR COMPETITION TO WIN THE ULTIMATE AIRPORT LOUNGE EXPERIENCE
X Factor: The Biggest Losers