The world's largest simultaneous global photography exhibition will hit digital screens in public places across 22 countries from Monday 8 October.
A Day In The World will display a snapshot of images from the lenses of amateur and professional photographers taken on 15 May this year.
Locations in London include Harrods, railway stations and airports, railway stations in Dublin, major cities and Surfers Paradise in Australia, Las Vegas, cities across Poland, Germany, Sweden, Spain, Italy, South Africa, Brazil, Taiwan and China.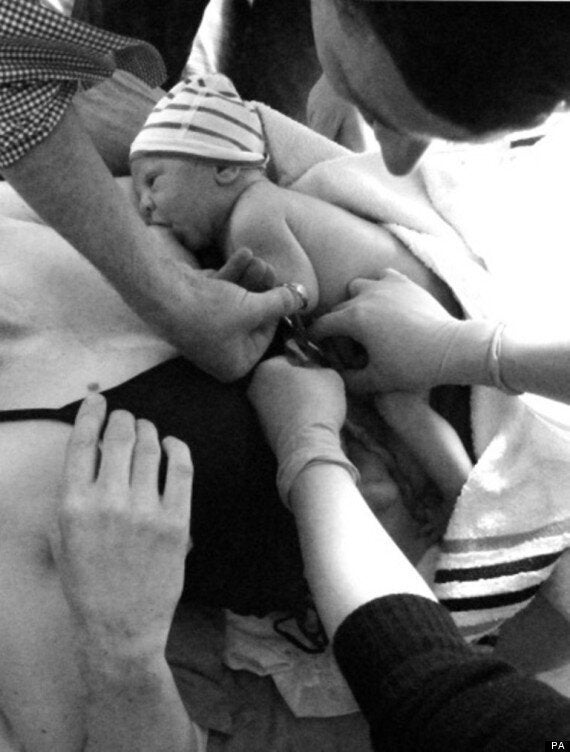 Esther Gumn, from Twickenham in south west London, took photos of the unexpected birth of her grandson Jude Felix (above) at home.
"My daughter was in labour on 15 May. I arrived when she was trying to cope with the pain. But it was a wonderful experience to be there to photograph," she said.
It is estimated the worldwide audience for A Day In The World will hit 46 million.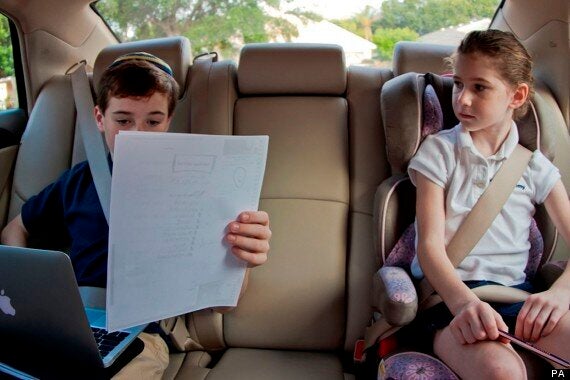 Brother and sister on their way to school in another entry by Jeffrey Hinds from Tampa, Florida
Out of more than 100,000 photographs submitted from 165 countries, 45 of the best will be shown in the exhibition across 85,000 screens and displayed online at aday.org.
"The response proved phenomenal and the initiative became the most comprehensive documentation of a single day in human history through digital photography," a spokesman for the organisers said.
The famous screen in Times Square, New York, and Europe's largest full motion advertising screen in Liverpool will also be used.
The synchronised exhibition starts furthest east in Sydney and travels until it reaches the most westerly point in the United States.
Elsewhere in Culture this week...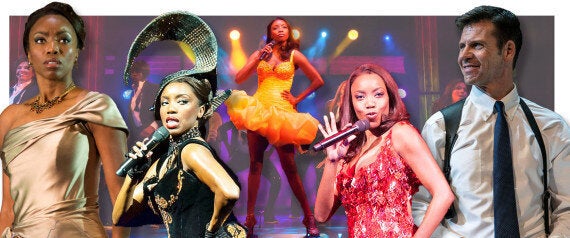 The Week In Culture
Related