For at least the second time this year Ashley Young joined Manchester United fans in the away section for a match on the road, as he took his place in the highest tier of Newcastle United's St James's Park on Sunday.
Young, who attended the FA Cup win against Manchester City in January, was quickly spotted by United fans and obliged them with autographs and pictures.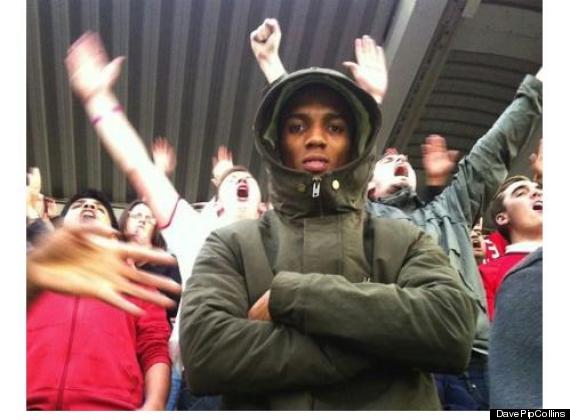 The winger's presence at Newcastle was no new feat, however. Darren Fletcher and Tom Cleverley were also among United's travelling ranks at City as well as the club's academy products - the Keane twins Will and Michael.
Gary Neville too stood with supporters for a 2010-11 league game at Chelsea and was filmed bemoaning a missed chance by Wayne Rooney.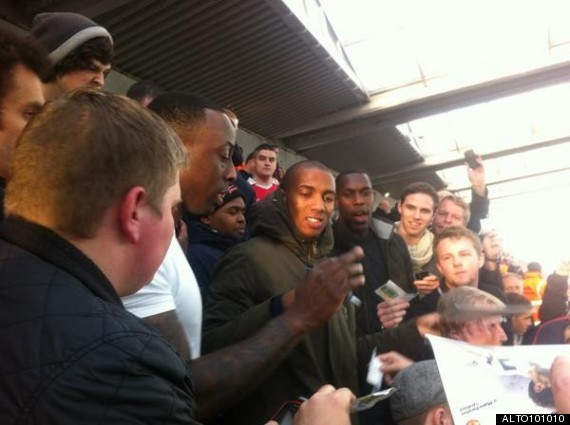 Before that at Anfield in 2006 Rio Ferdinand, John O'Shea and Philip Bardsley stood in the Anfield Road End for the fifth round 2006 FA Cup tie amid a toxic atmosphere.
Six years earlier, David Beckham and Neville, along with the former's father, Ted, were photographed on the terraces at Filbert Street in October 2000.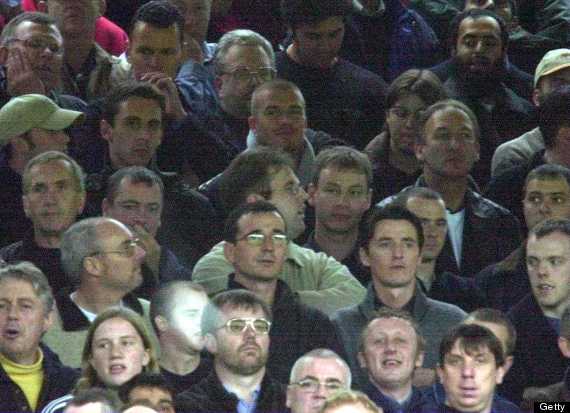 Neville, Beckham and Ted Beckham at Filbert Street
Steven Gerrard was a notable presence too when Liverpool played their final game of the season at Villa Park in 2011.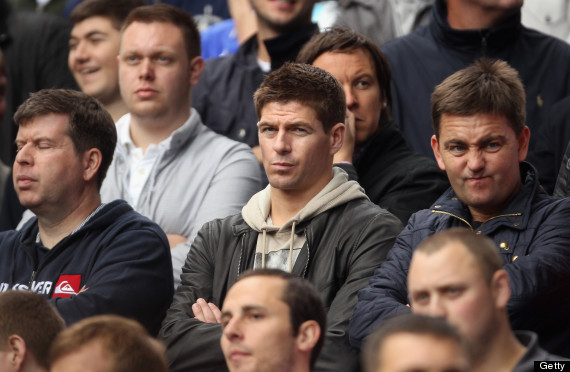 Steven Gerrard at Aston Villa-Liverpool in May 2011